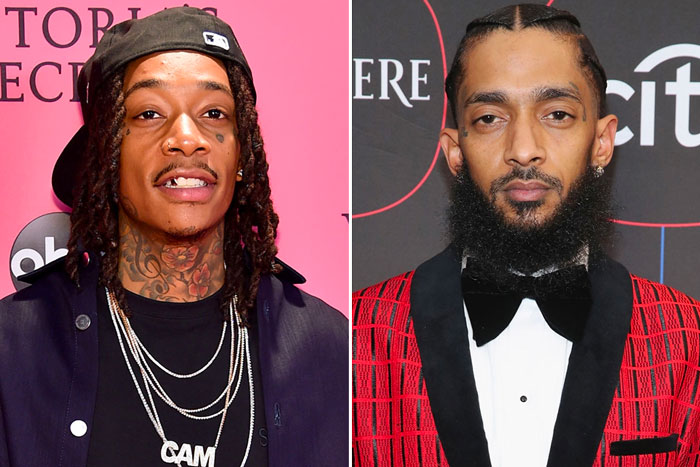 Mar 27, 2021, 17:03pm EST — Monday will mark 10 years since the release of Wiz Khalifa's major-label debut. Rolling Papers felt like a long-winded win after Khalifa's hustle through the mixtape and blog circuits, and his independent approach to the game.
To commemorate the milestone, Wiz returned with an anniversary edition of the project including four tracks, as well as an unreleased from the late Nipsey Hussle. The two initially had collaborated on "Hopes & Dreams" but Nip was never heard on the final edition.
Atlantic Records confirmed the plan was to include Nip on the original version of the track but was never finalized "due to clearance issues, despite the two farsighted rapper/entrepreneurs' long friendship and close personal bond."
The updated version also includes previously unreleased cuts like "Black & Yellow (G-MIx)" featuring Snoop Dogg, Juicy J, and T-Pain); "Stoned"; "Taylor Gang"; and "Middle of You" with Chevy Woods, Nikkiya, and Poo Bear."
Rolling Papers, which was released March 29, 2011, was certified double platinum and spawned hit singles including "Roll Up" and "Black and Yellow." Wiz has also released a merch collection in honor of the album's anniversary, while a vinyl edition will be available later this year in limited edition colors.
You can listen to the Nipsey-assisted "Hopes & Dreams" now via YouTube above, and stream the Rolling Papers 10-year anniversary edition on all major platforms.
in recent news, Watch Big Sean's Performance Video for 'Lucky Me / Still I Rise'