24Hip-Hop is a new online platform that delivers spanking new Hip-hop/contemporary music, Entertainment Gist, videos and music content daily To Americans by exposing remarkable artists and their materials from the fast growing HipHop Music industry around the world.
24Hip-Hop was formed in 2012 with a Mission to spread HipHop/Rap Music and Upcoming Talents to all corners of the globe.
Typically, the media platform used to promote and deliver HipHop music, videos and music content is the local/satellite Television and radio stations, but 24Hip-Hop brings a unique and FRESH solution to Americans in and outside of the country.
24Hip-Hop offers a platform where Americans Music lovers around the world can access, Stream and give their opinions on HipHop Music Content & Talent anywhere and anytime. Our Music Content is accessible at any time to our audience in all time zones. Furthermore, Artists find our platform a useful source of direct feedback from their fans and a way to gain insight into what their fans respond to.
In addition to sharing Music, Videos and Other Content, 24Hip-Hop also conducts interviews with upcoming, promising artistes/producers/directors.
---
Contact Us Via: [email protected] | For Music submission please email [email protected]
Address: LOS 8470, 5810 Ambler Dr #14, Mississauga, ON L4W 4J5, Canada
Tel: +18507088649, +2348133867193
---
Lets Meet Our Staffs
---
Rayn Kyle  – Editor-in-Chief
24 years old, Rayn Kyle updates 24HH daily,  He oversees site content in general, whether that be video, editorial or music.
Contact [email protected] | Twitter
---
Ariana Lee – Staff Writer
Ariana Lee is an editor for 24HH. Her appreciation for art, and love for Music & fashion makes this New York writer very knowledgeable within the entire urban culture.
Contact [email protected] | Facebook
---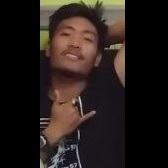 Aron Scott – Editor
An Editor for 24HH , I have 10 years experience in digital and print media this includes writing, photography & video editing production.
Contact [email protected] | Twitter
---
Admin Team
Ariana Kyle & Jackson Young – Owner and Co-Founder | Williams Cole – Chief Technical Officer
Bryan Ranie – Senior Web Developer | Abraham David – Web Developer (Back-end)
---
Contributors
We are always on the lookout for new and talented people to join the 24HH network. We need writers, contributors and correspondents to provide new and original content and act as our eyes and ears. We need people with a great sense of Hip Hop music, culture and fashion.
Opportunities range from article writing, album reviews, event coverage, artist interviews and tons of music industry press/ promotional opportunities. If you can't live without Hip Hop and would like to be a part of the growing 24HH network, contact (subject line: Contributor): [email protected]
---