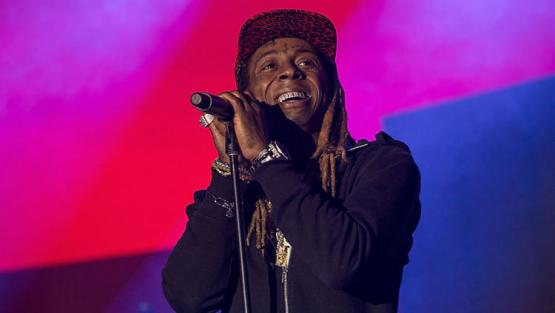 Lil Waynes Kids Uproar Challenge
The "Uproar" challenge has made it into Lil Wayne's home. The latest dance craze taking the world by storm has to do with the incredibly hype "Uproar" from Lil Wayne's Tha Carter V. With viral challenges pretty much deciding album singles organically these days, it's almost guaranteed that Weezy will be pushing "Uproar" as the lead track from the album considering how well it's been performing online.
Since the album's Friday release, a few songs are picking up more traction than others on the road to determining which song to push and "Uproar" is one of them. With a dance craze invading social media, "Uproar" seems to have caused quite the ruckus inside of Wayne's own home over the weekend.
With people everywhere showing love to the Wayne and Swizz Beatz anthem, members of the artist's family are even interrupting him out of nowhere to start the dance. While it's not necessarily as choreographed as Drake's "In My Feelings" dance, fans are encouraged to just go with what they're hearing, which should be simple enough.
As Tunechi was thanking fans and collaborators for their work on Tha Carter V, the kids ran into his room and blasted "Uproar," leading Weezy to take direction and run them through the movements. Initially, Wayne looks confused as one child barges in rocking one of his furs while another jumps from out of the closet, but he soon leads them into the challenge.
Tune is definitely embracing the more modern ways of pushing a track, grasping onto the traction "Uproar" has already generated. What's your favorite song from the album?