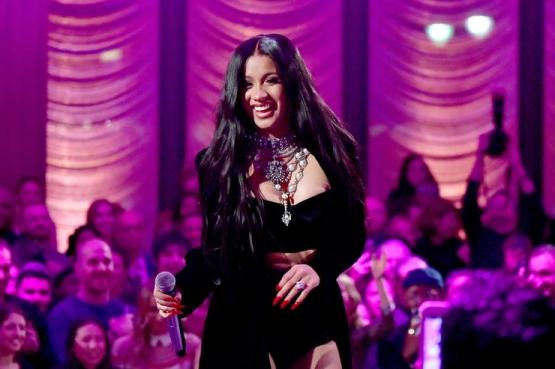 Cardi B Reportedly Turning Herself In Over Strip Club Attack
Cardi B is reportedly going to turn herself into authorities on Monday after allegedly ordering an attack on two strip club bartenders back in August.
TMZ reports that the "Bodak Yellow" hitmaker's long-standing feud with sisters Jade and Baddie Gi, who are bartenders at Angels Strip Club in Queens, New York, came to a violent head on August 29, when the rapper reportedly had her posse attack the sisters at the club by throwing chairs, bottles and a hookah pipe at them. Cardi B didn't physically engage in the fight, sources say.
The bad blood began when Cardi B accused Jade of sleeping with her husband, Offset, months earlier. After the alleged incident, which happened the same night Offset performed at Angels, the sisters hired prominent lawyer Joe Tacopina to press charges.
The rapper will reportedly be charged on two misdemeanors — reckless endangerment and disorderly conduct — and will be be arrested after turning herself in. Instead, she'll receive a summons to appear in court.
Sources close to Cardi B told TMZ that the brawl was "spontaneous" and not premeditated. The news comes a month after the rapper was involved in a fight with rival rapper Nicki Minaj at the Harper's BAZAAR Icons party during New York Fashion Week at the Plaza Hotel.
Footage from the incident, which didn't result in any charges, showed Cardi B lunging and throwing a shoe at Minaj, who was blocked by her security team.
[via]