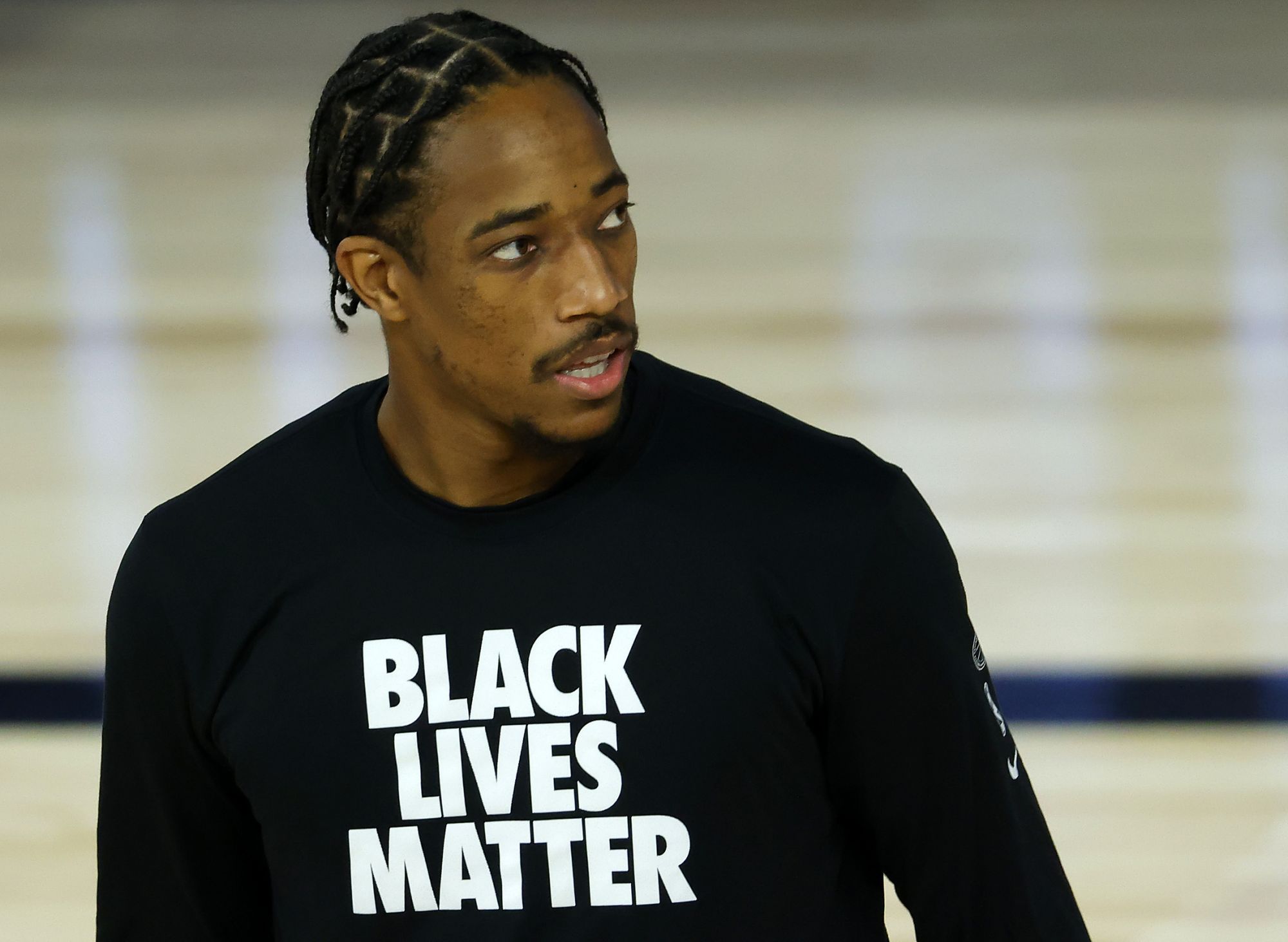 Dec 5, 2020, 17:57pm EST — NBA star DeMar Derozan recently ran into some unexpected trouble with his kids in his home as a man reportedly broke into his home in late November, according to reports.
It was noted that the intruder broke into Derozan's home and headed to an upstairs play area where one of his kids was currently occupying. Upon hearing the noise, Derozan rushed to where his child was and ultimately came "face to face" with the man. From there, sources noted Derozan chased the man out of his crib.
According to law enforcement sources, the man rushed out of the area and tried to return to the gated community later. When the alleged intruder was caught by security, he ended up telling police that Derozan's home was not the original destination, as he was looking to hit Kylie Jenner's house. The man was charged with one count of felony burglary, and a restraining order was filed against him, barring him from coming near Jenner or Derozan's houses.
DeMar DeRozan confirming TMZ report about confronting an intruder at his Los Angeles area home: "Everything is good. I grew up in Compton, California, I've been through worse." #Spurs

— Tom Orsborn (@tom_orsborn) December 5, 2020
DeRozan, 31, attended Compton High School, where he became one of the highest-ranked college recruits in America in 2008. He played college basketball at the University of South California in Los Angeles and now spends his offseasons in California.
in recent news, Young M.A. Arrested & Charged For Reckless Driving in Atlanta