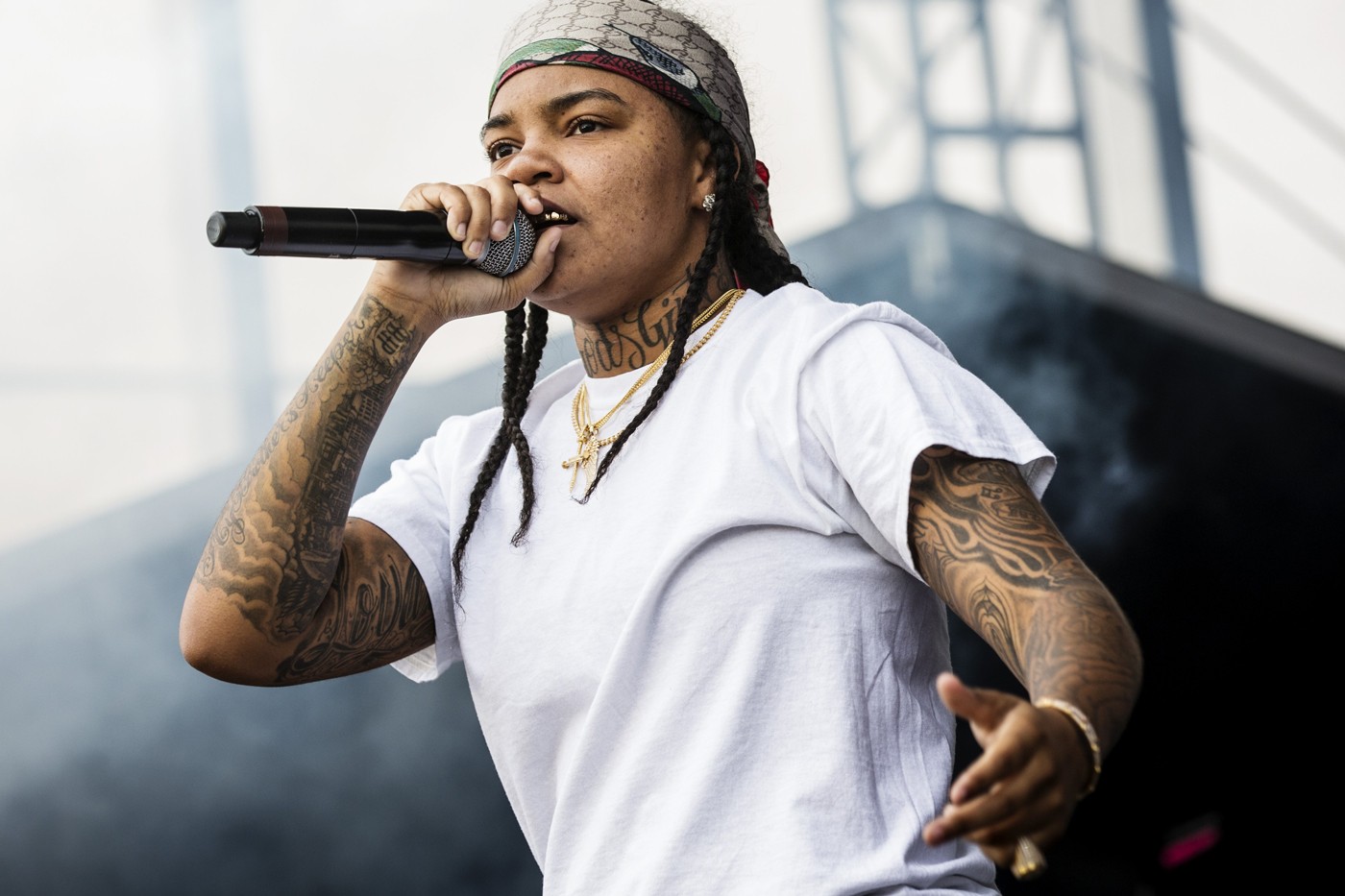 Dec 5, 2020, 11:06am EST — Young M.A was arrested in Atlanta on Thursday for reckless driving. She was taken into police custody Friday morning and has since been released two hours after being booked and she did not have to pay bail according to reports.
While details of the arrest are scarce, neither the 28-year-old rapper nor the Brookhaven Police Department has publicly addressed the arrest. This past summer, Young M.A was filmed confronting an Atlanta police officer after she claimed that they pulled one of her fans over for no reason.
This is not Young M.A.'s first time coming into contact with law enforcement this year. If you all recall, back in June she actually helped a fan out after they were stopped by police.
She stuck by the fan's side after police pulled her over after the fan came to speak to her. After interfering, she was able to help the fan get off with a warning. Young M.A. spoke about the situation and said, "You not gonna do that to my fans bro. So we stood up in front of these muthf*ckas."
She continued to say, "And they gave her a warning after like 15/ 20 minutes, but we had to stay there and stand in front of them and let them know 'yo we not leaving until ya'll let her go with a warning.'"
In other Young MA news, the rapper has released a handful of projects this year. This week, the rapper appeared on Pornhub's Christmas mixtape XXXMas where she delivered a song titled "Stuff Our Stockings Santa."
Before that, Young MA tapped Eminem to kick off her Always Me Radio show. The two discussed Young MA's 2020 EP Red Flu, where he admitted to being on his third listen-through of the project. "I'm still catching [bars]… When you get your punchlines or however your writing process is, you can always tell somebody who has studied the game and who is a student of it… Your punchlines don't sound like setups. They sound like punchline after punchline after punchline. That requires a lot of skill and a lot of thought."
in recent news, Chris Brown and Young Thug Shares Visual for 'City Girls'