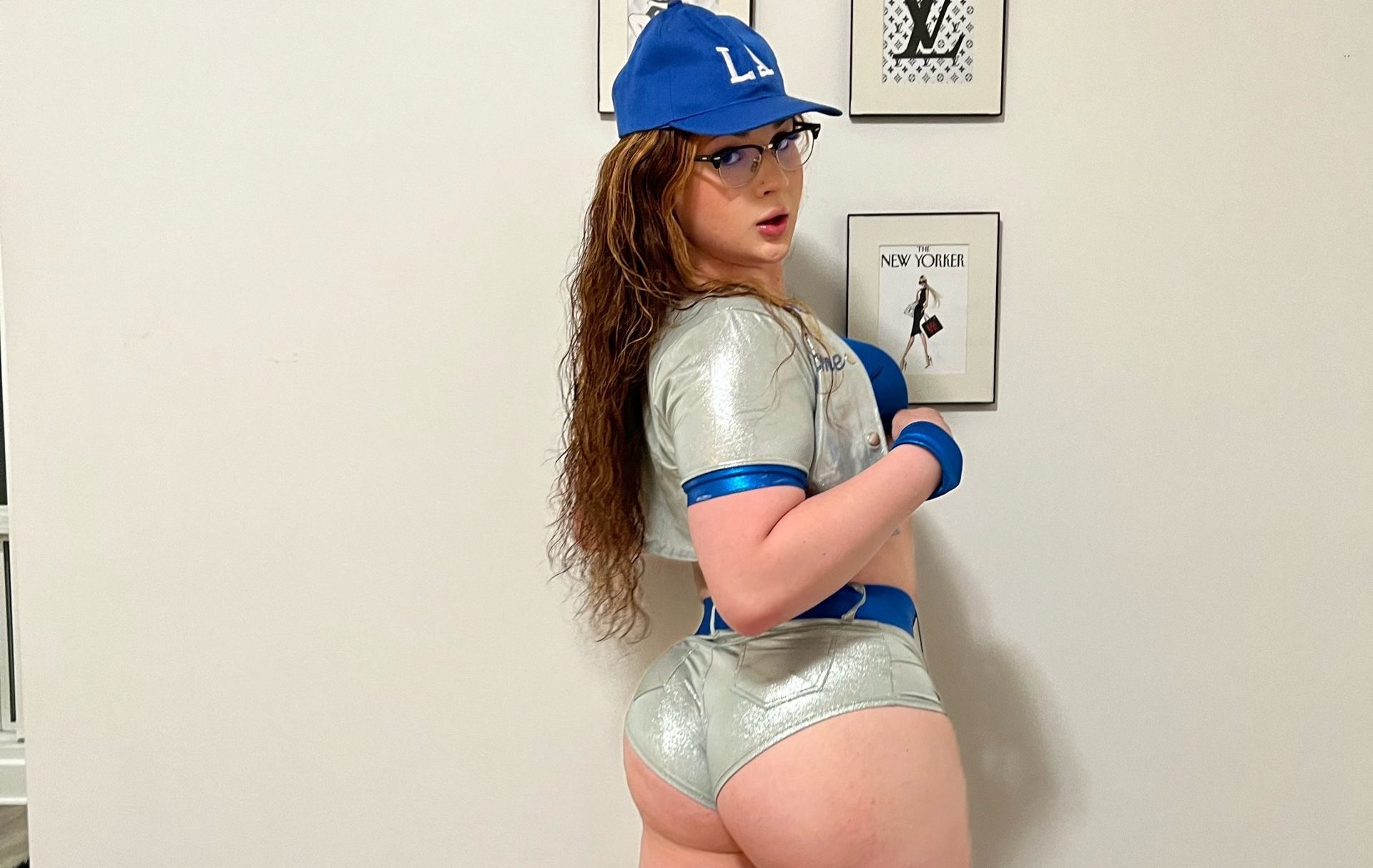 Maia Clayre, born and raised in Boston, MA, currently lives in Los Angeles, CA, and stands out in the competitive music industry as one of the few openly transgender rappers today. Her backstory is amazing.  She has a very outgoing, funny spunky personality, but is also very down to earth. Having grown up with her grandmother most of the time because both of her parents are drug attics. She went to 14 schools before dropping out of 8th grade She was very active on social media as a teenager. She started a successful convention and club event company with her social media connections back in 2017-2020. She then moved out of the inner city to live in a Penthouse on the outer edge of the district after growing up in section 8 housing at the age of 17.
An early start
Maia Clayre started rapping at just 14 years old with friends, but the feedback she received from them and online was overwhelmingly positive. It wasn't until a year ago that her music career really took off. Before she even embarked on her rap career, she spent time utilizing social media, becoming a makeup artist, and organizing small club events which eventually led to a successful convention company. Unfortunately the Pandemic put her business into basically bankruptcy and she was forced to hustle again this time with a clothing store then shortly after she moved to Los Angeles from Boston By herself at 19 to pursue her Music career more seriously and brand as an artist.
She wrote a rap verse with some serious potential. She has written a verse for Act up by City girls, and another one for Going Bad by Meek Mill and Drake. Her verse went viral on Instagram, and Twitter. People told her they loved it! She realized that there was an audience for her type of sound. She never saw herself as a rapper before because most rappers are men and not apart of the LGBTQ+. However, She does think it's important for there to be more diversity in our industry.
Becoming an Internet Sensation
Maia Clayre is a 20-year-old trans rapper who quickly makes a name for herself in the music industry. After going viral on social media, Maia has been able to use her platform to promote trans visibility and acceptance. In addition to her music, Maia is also an outspoken speaker for trans rights, using her platform to educate others about the transgender community. With her unique style and powerful voice, Maia is quickly becoming one of the most exciting new artists in the music industry.
Where it all began
Maia Clayre began making music at the age of 14. Then, she realized her true passion lay in writing and performing her own songs. Since then, she's been honing her craft and perfecting her sound. And now, at just 20 years old, she's making waves in the music industry. People love listening to her lyrics about self-love, body positivity, and sexuality—all topics often overlooked in mainstream rap. In a recent interview, she said I want to bring a female perspective into something that is male-dominated.
What kept you going?
Despite facing discrimination and adversity, Maia has persevered and is using her platform to empower other trans people. In this interview, Maia shares what kept her through tough times and how she uses her music to make a difference. I've always been told that I can't do something, says Maia. It's always been a 'no' with me. She continues that no one ever wanted to take me seriously as an artist. There were so many things holding me back from even getting started. But thanks to social media and some help from friends, she was able to get her first song out there for all of us to hear. I'm glad I did it because now when I look at my old pictures, she explains it doesn't bother me anymore.
Maia clayres Instagram (83.6 k + Followers)
With over 83.6 thousand followers on Instagram, Maia is quickly gaining popularity for her unique sound and style. She is also an influencer to many other trans youth around the world through her social media platform. She wants to show people that it's possible to live your life as who you are and still be successful with what you do. She is aware of how challenging it may be having experienced bullying and identity struggles at a young age. But at this point in her life, she is finally happy. I want people to know they're not alone, says Maia. People might look at me now and think I have my shit together, but I've been through hell before. It's really just about finding your own happiness no matter what.
https://www.instagram.com/maiaclayre
https://www.tiktok.com/t/ZTRY2N3F2/