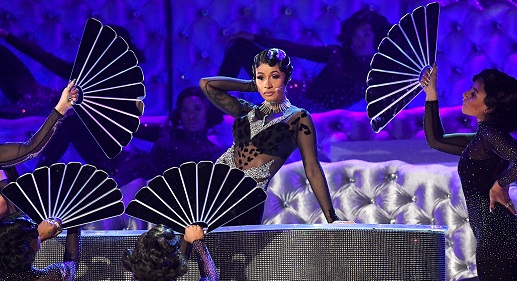 The rapper kicked off her performance with dramatic piano intro.
Its always exciting and fun with Cardi B, and her 2019 Grammys performance was no exception. The rapper performed her hit single "Money" during the 2019 Grammys, twerking on top of a Dazzling piano.
Also Cardi B became the first solo female rapper to win Best Rap Album at the 61st ceremony while Childish Gambino was the first rapper to snag Record of the Year.
Earlier in the night, she walked the red carpet in vintage Thierry Mugler couture.
https://twitter.com/musicfactnews/status/1094788380850704385