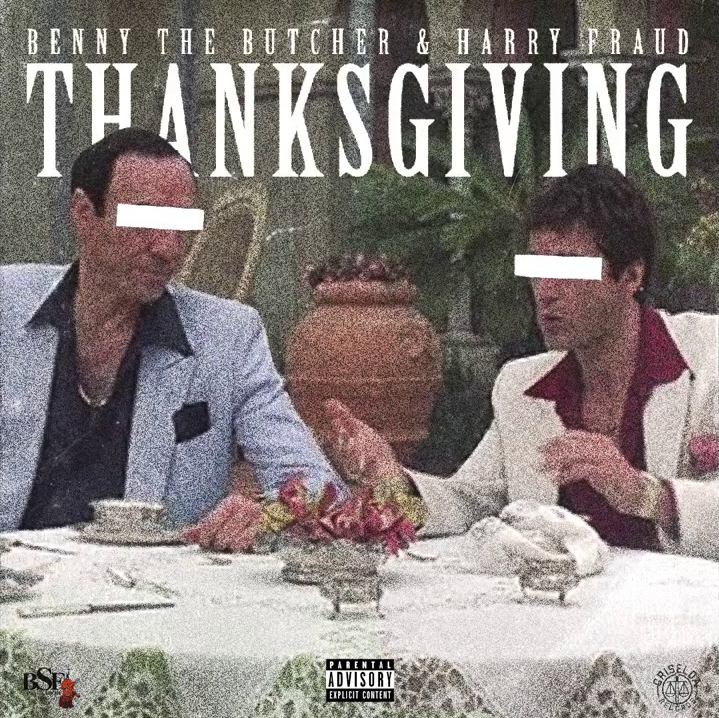 Mar 13, 2021, 16:48pm EST — Benny the Butcher, Harry Fraud 'Thanksgiving' song, is the next release from the duo's upcoming The Plugs I Met 2 album. Next Friday March 19th, Harry Fraud will be lacing the Griselda member with another project of beats.
He recorded it at the same time as Burden Of Proof, but all with producer Harry Fraud in New York as opposed to Hit-Boy in California.
The EP features guest spots from 2 Chainz, Fat Joe, Jim Jones, French Montana, and more. Today, Benny is sharing "Thanksgiving" from it — listen below.
TRACKLIST:
01 "When Tony Met Sosa"
02 "Overall" (Feat. Chinx)
03 "Plug Talk" (Feat. 2 Chainz)
04 "Live By It"
05 "Talkin Back" (Feat. Fat Joe)
06 "No Instructions"
07 "Longevity" (Feat. French Montana & Jim Jones)
08 "Survivors Remorse" (Feat. Rick Hyde)
09 "Thanksgiving"
in recent news, Jorja Smith's Shares 'Addicted' Music Video