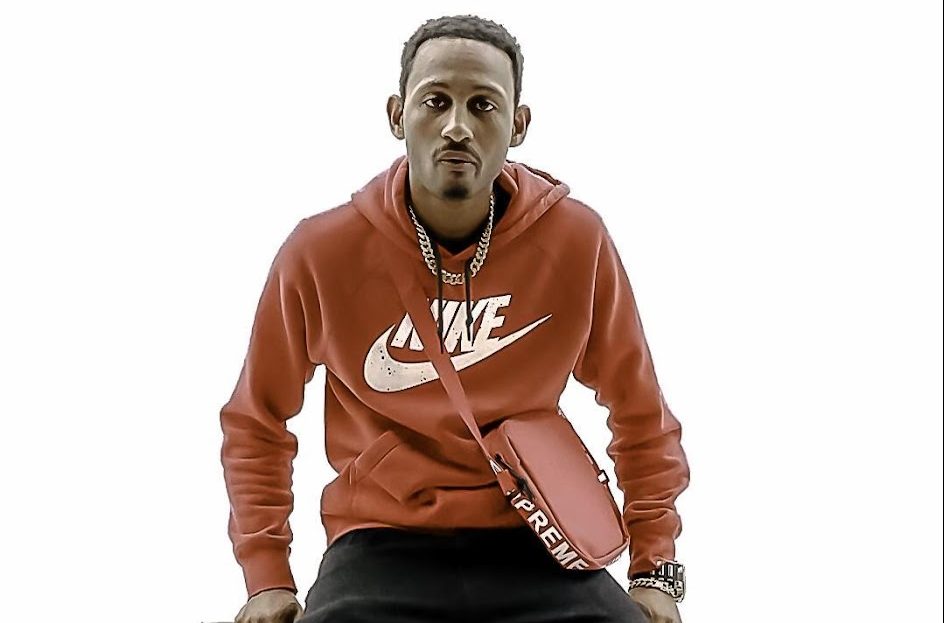 Yung Dub D is a sensational rising multi-talented rapper. Despite the hardships that budding hip hop artists face in the music industry, Yung Dub D has proven otherwise, and his music is skyrocketing.
Thanks to hard work, passion, talent, and determination, Yung Dub D's music has received so much appreciation from the public. It is safe to say that Yung Dub D is already taking the music industry by storm.
Yung Dub D's Biography
Yung Dub D is a rapper born in the United States, modern generation rapper, and a producer. He is famous for hits like 'In My Head,' 'Alligator Lizard,' and 'Hush.'
Yung Dub D raps his music revolving around his real-life experiences, which is one reason why he has a considerable following. According to some fans, every line in Yung Dub D's music evokes emotions in the person listening.
He draws inspiration from the legendary Michael Jackson because everything he did while alive left a massive mark in the music industry. Yung Dub D also draws inspiration from Stevie, a musical genius, and Lil Wayne because he makes things better.
He has quite a substantial following. For instance, he has over 39 thousand followers on his Instagram account. Not much is out there about his personal life- like his girlfriend, sisters, or brothers. He is, however, known to have two parents Dawn and Donald Battee.
Yung Dub D's Age
Yung Dub D was born in 1990, which made this rapper 31 years at writing this. He is also a 5.7 feet tall man, very humble, and respects everyone.
Yung Dub D was born in Dallas, and his real name is Kedric Dewon Battee. When he was six, Yung Dub D lost his father, and according to him, his old man's death is the main inspiration to why he decided to be a rapper.
While growing up back in Dallas, the rapper was exposed to different genres of music. His parents were very fond of listening to music which is one of the many reasons why he is a talented hip-hop artist now.
His Music
One thing that makes Yung Dub D's music unique is that he writes his own music from first-hand experience. We all love emotional music, which Dub D's music gives – lots of emotions.
His main goal when writing music is to make the listener come back for more of him. This is one of the reasons why he chooses to work with songs that ignite different emotions.
He has worked alongside DJ Tom Cruise, DJ Official, DJ Mad Lurk, DJ Cinemax. This exposure makes his music interesting and unique, even though he is a budding artist.
Apart from inspiring and encouraging his regular fans, his music is also geared towards inspiring independent musicians. He frequently posts teasers of his sensational music now and then.
Yung Dub D intends to have his music reach a global audience in the coming few years. From his hard work and determination, the artist is definitely going to have the global audience he wishes to have.
Find out all about Yung Dub D, the latest rap sensation:
Yung Dub D is a famous modern rapper whose songs are trending all over the social media.  He was born in Dallas Texas and then moved out to Cedar Hill where he went to high school.  Now he lives in Virginia.  Since 2017, he has been in the rap industry and has only been
He got into the rap industry by involving himself and having a good connection with others around him.  He says that it was also probably because he used to hang out with his "bros" and they used to go to every one's house and spots and meet everybody. Yung Dub D is a unique name and he came up with it because he is a double of his father who passed away when he was six years old. Even though he was deceased, Yung knew that his father was still with him on his journey. Apart from this, his middle name is Dewon, which further explains his stage name.
Yung Dub D's latest song 'Hush' has been recently released on April 17 on YouTube with an official music video. The song features another great artist Vinnie Bones who has surely made the song more worth listening to. Together, the singers have given all their hard work to compose the perfect rap piece. The song starts with Yung Dub lyrics with smooth light smokey music in the background. In the second half, Vinnie Bones takes the place of Yung Dub and sings his verse.
One of his most listened songs is Core. The reason it got a hit was due to its highly energetic music beats and rhythmic melody. "When I recorded Core, I actually did not have anything written down at the time. I did have some of the hooks stuck in my head, which were the first two lines. After the second line, I started going with the flow!", says Yung Dub D.
He respects all artists but he named three personalities very specifically. He said "My top three musical influences would be Michael Jackson because he is the greatest of all time and very talented. Stevie Wonder because he is a musical genius and his songs express different moods and Lil Wayne because whatever was done, he tries to make a better version and be very competitive."
Yung Dub D is doing amazing work from the very beginning. He has gained more than 39k followers on Instagram. There is no doubt that he will gain more audience and popularity with his work as there is a whole future ahead of him to become a star.
To know more about Yung Dub, you can follow him on Instagram:
https://instagram.com/officialyungdubd?utm_medium=copy_link.