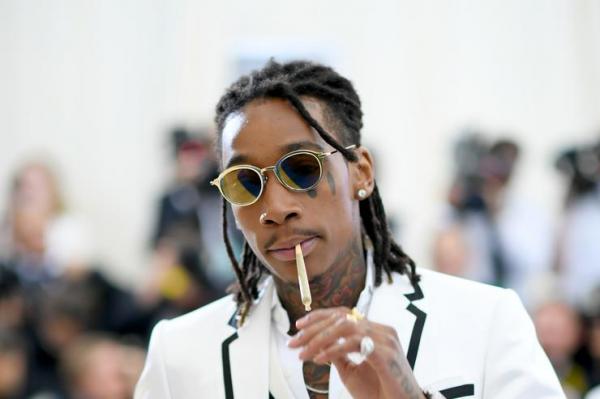 Wiz Khalifa the R&B sensation?
The rapper is working on his first R&B album. During an interview with Power 106's "The Cruz Show" (via HHNM), the Taylor Gang boss revealed that he's already 20 songs into the project, which will consist of "all singing."
"My next album is all singing," said Wiz. "I already got like 20 songs done."
He's so serious about it that he even hired a vocal coach. "She's one of the best in the game," said Wiz. "She taught me some things I ain't even know about my voice."
Wiz's R&B project will follow his most recent album, Rolling Papers 2, which dropped in July and debuted at No. 2 on the Billboard 200.
During his interview with "The Cruz Show," Wiz also addressed his rumored collaboration with JAY-Z. While he teased it on Instagram, Wiz says he was just trolling and the song doesn't exist yet.
But he did recently approach him about at it the City of Hope gala. "I want to do a song with him so bad that I made people think that it already exists," he said. "I tried to force him to do it."
https://www.instagram.com/p/Bo10k-2l0pz/?utm_source=ig_embed