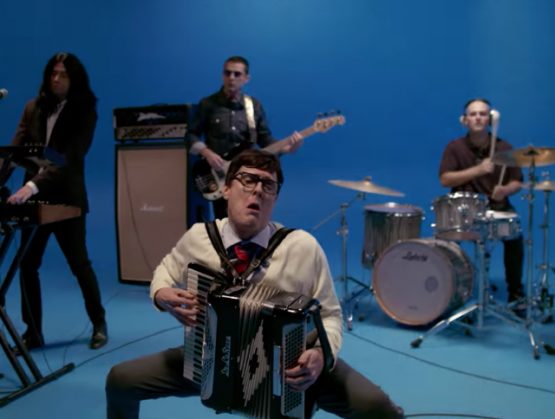 Weezer Africa Ft Weird Al Yankovic Video
Weezer Africa Ft Weird Al Yankovic Video – After an online campaign asking Weezer to cover Toto's '80s mega-hit "Africa" went viral, the band obliged, resulting in their biggest hit in years.
Weezer's "Africa" cover has climbed as far as #55 on the Billboard Hot 100 and is even getting airplay on top 40 radio stations. And now they've released a fun video that could push the song even higher on the charts.
The video mimics Weezer's video for "Blue Album" classic "Undone (The Sweater Song)" with a humorous twist: Freshly minted Hollywood Walk Of Fame member "Weird Al" Yankovic, who joined Weezer to perform "Africa" live in LA last month, stars in the role of Rivers Cuomo. He even busts out his accordion for a highly performative solo during the bridge.
Brendan Walter and Jade Ehlers directed the video, which you can watch below. It's a lot more fun than "California Snow." Weezer Africa Ft Weird Al Yankovic Video