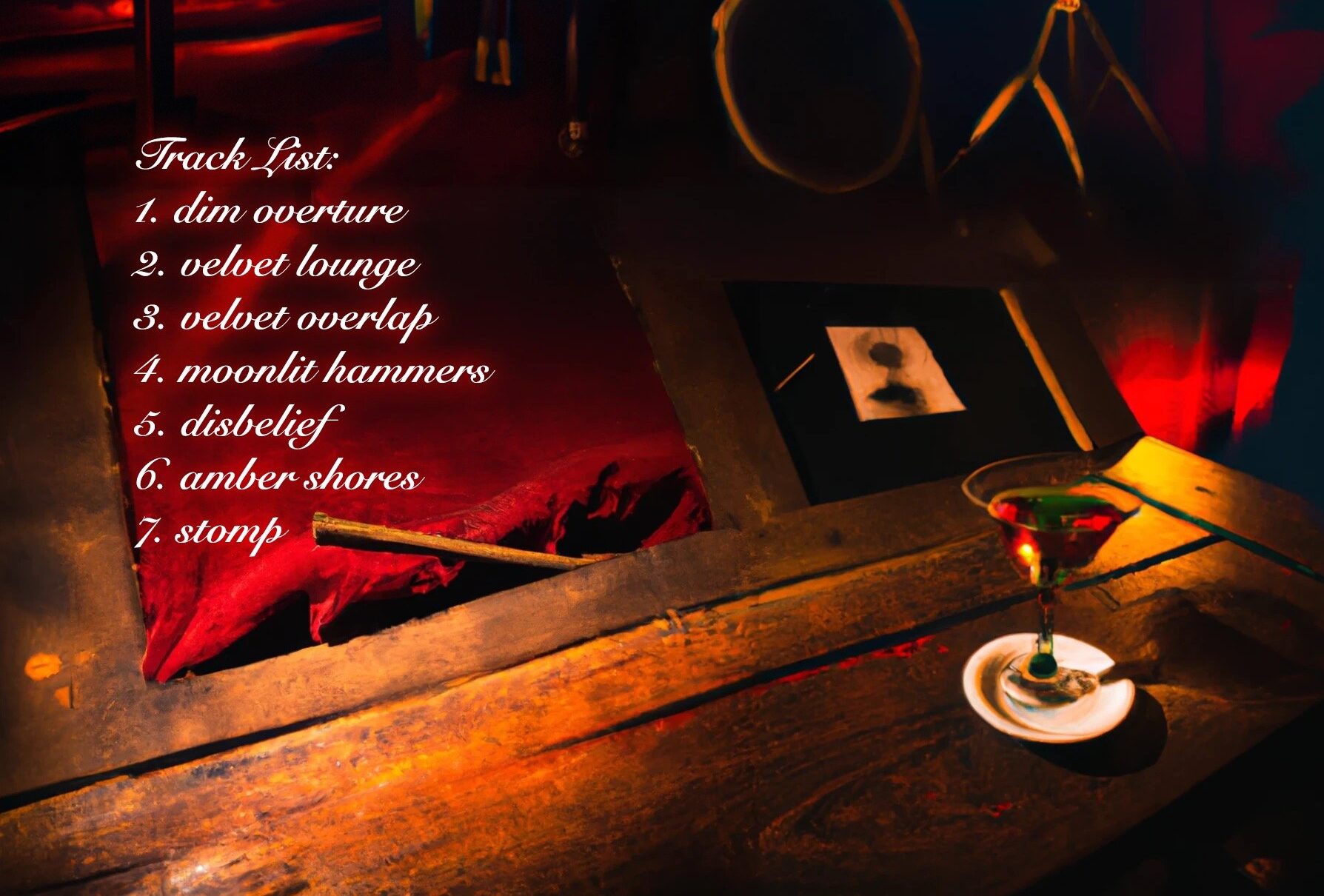 Boulder, CO – Emerging artist ºk is embarking on a journey that brings together the ethereal harmonies of jazz with the pulsing heart of hip hop. Hailing from Brooklyn, New York with five years of musical experience under his belt, ºk is set to captivate the world with his sophomore album, Velvet Lounge, a project that offers a soulful departure from his premier album, Vibe Control.
ºk, a multi-talented musician skilled in drums, saxophone, guitar, and all woodwind instruments, is poised to make waves in the music scene once again with this mesmerizing EP. Based out of the picturesque landscapes of Colorado where he is studying aerospace engineering, ºk brings a unique blend of influences and experiences to his productions, setting the stage for Velvet Lounge to be a truly distinctive masterpiece.
Velvet Lounge is a musical revelation that combines the rich, textured sounds of acoustic jazz fusion with the rhythmic beats of hip hop. This album is a testament to ºk's musical evolution and his ability to seamlessly merge genres into a cohesive and melodious experience.
The title track of the album, "velvet lounge," is a perfect example of ºk's creativity. With a grungy bass anchoring the composition and a captivating piano dancing overtop, the song is an immersive journey into the world of jazz fusion. The moment the saxophone enters the mix it's as if the entire piece takes on a life of its own, drawing listeners into its embrace. The interplay between instruments in this track is nothing short of breathtaking, showcasing ºk's mastery as a musician and producer.
The magic does not stop there. "disbelief," the album's hook song, is bound to become an instant favorite among fans and newcomers alike. With a piano laying down the chords and a guitar riff that exudes groove, this track takes listeners on a spirited ride through the heart of chillhop. The big, flashy hook in "disbelief" is not just catchy; it's nearly infectious. Once it lodges itself in your mind, it's there to stay, leaving you humming along for days on end.
In Velvet Lounge, ºk has not only pushed the boundaries of a jazz fusion hip hop blend but has also shown his ability to craft music that is both innovative and timeless. This latest step in ºk's musical journey into the jazz-infused world of Velvet Lounge is a testament to his dedication, versatility, and unbridled passion for music.
Velvet Lounge is available now across all streaming services. Kai's socials are linked below as well as his Spotify. Be sure to listen to Velvet Lounge for a unique, transcendent, listening experience. Stay tuned for ºk's rap projects in the works.
Instagram:
@kchproductions
Facebook:
Kai Hansen
LinkedIn:
Kai Hansen
Twitter:
@kchproductions_
Spotify: https://spotify.link/Wk4TWJOruDb