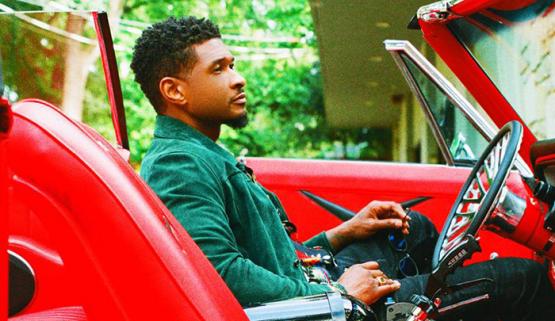 Usher A Album is Coming.
The R&B superstar is set to release his ninth studio album A at midnight tonight, he revealed on social media. Inspired by his hometown of Atlanta, the project was produced by ATL's own Zaytoven.
Usher teased a trailer, which finds him at the roller skating rink, strip club, and flying a private jet with Zay. Snippets of new music can be heard throughout the minute-long clip.
He also revealed the cover art and tracklisting via Instagram featuring eight tracks with titles like "Stay at Home," "Peace Sign," "Birthday," and "Gift Shop."
MIDNIGHT EST pic.twitter.com/WRbewXnaFW

— Usher Raymond IV (@Usher) October 11, 2018
A marks Usher's first album since 2016's Hard II Love, which debuted at No. 5 on the Billboard 200.
TRACKLISTING A ALBUM
1. "Stay at Home"
2. "ATA"
3. "Peace Sign"
4. "You Decide"
5. "Birthday"
6. "She Ain't Tell Ya"
7. "Say What U Want"
8. "Gift Shop"