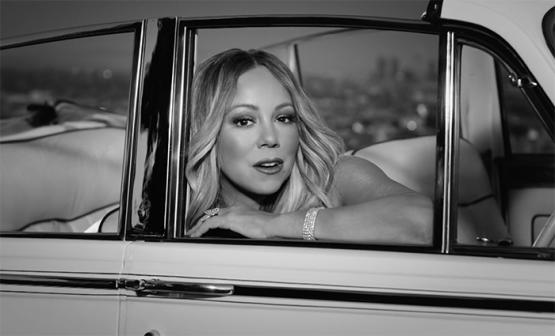 Mariah Carey – With You Video
Hot off her American Music Awards performance, Mariah Carey lives the glamorous life in the video for her Mustard-produced single "With You."
The stunning black-and-white clip, directed by Sarah McColgan ("GTFO"), was shot in various locations throughout the Los Angeles area.
Mimi overlooks a balcony on her oceanfront property while flaunting her curves and cruises through Hollywood in a vintage car while taking in the scenic views.
In true diva fashion, she also takes a stroll down Hollywood Blvd. with a fur coat in hand and shades over her eyes. But she wasn't able to escape the fans and paparazzi, who quickly spotted her and caused police to step in for crowd control, according to "ET."
"With You" is the first official single from Mariah's 15th studio album, which is due later this year featuring contributions from Jermaine Dupri, Mustard, Ty Dolla $ign, and Skrillex. Just last month, she debuted a video for the Nineteen85-produced "GTFO."
Last night, Mariah delivered the first performance of "With You" at the AMAs. Watch her sultry set below.
https://youtu.be/8dzkHZaVyQY