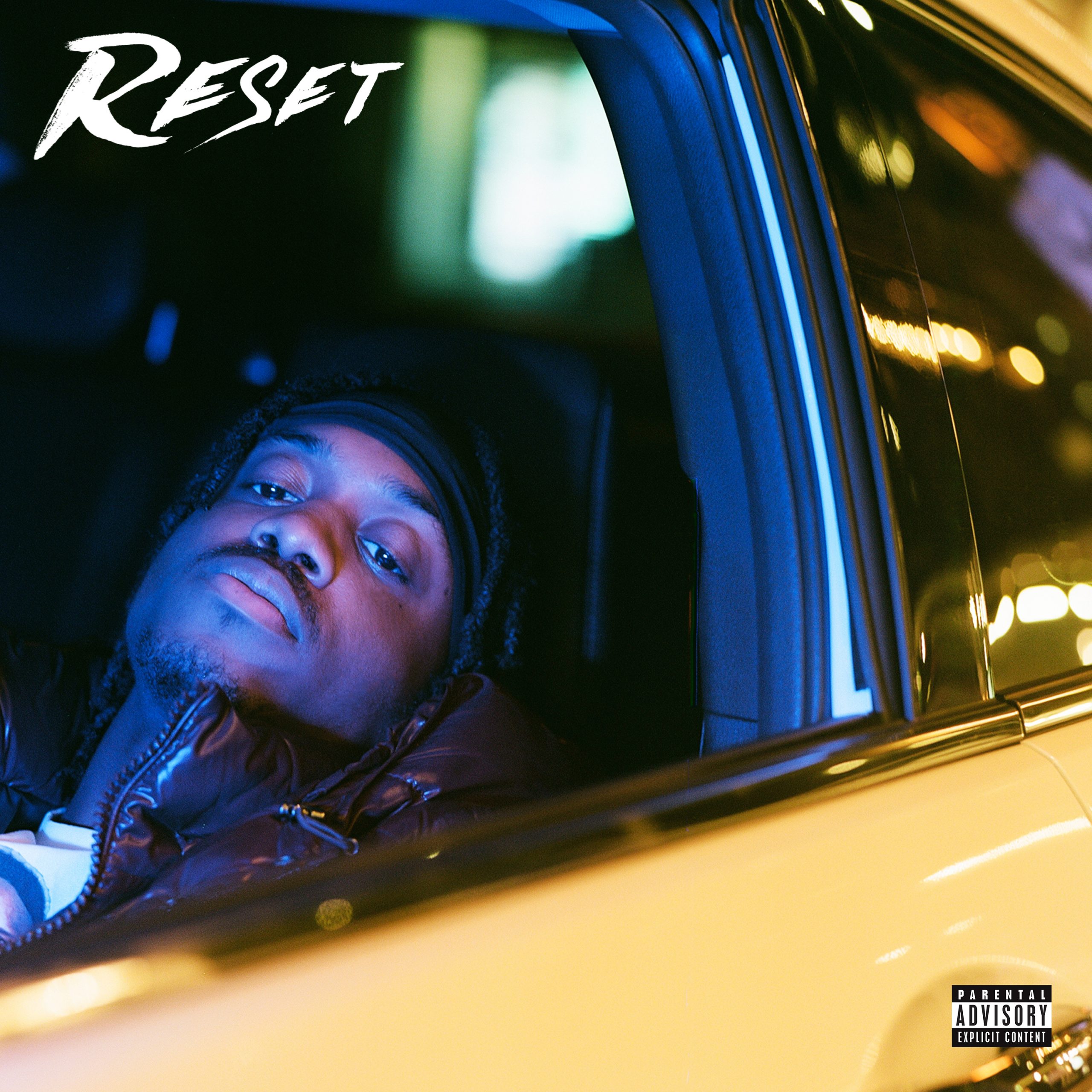 Following the success of his previous singles, upcoming artist and rapper Marriott returns with his debut EP 'RESET,' dedicated to resetting past traumas, and getting life back on the right track. 'RESET' will be available on all platforms from the 4th of June 2021.
Growing rapidly amongst the Toronto music scene, Marriott has developed in both his musical and personal journey. Finding ways to connect to himself and his fanbase, his debut EP 'RESET', couldn't come at a better time. The EP was written from a place of reflection. Pressing reset on his life, this collection of songs explores the recovery of past traumas, finding ways to deal with them and how to create a new path for himself. He emphasizes on living life to the fullest while being true to himself, despite what anyone else might think.
A magnetic, cohesive soundscape, the 'RESET' EP encompasses a union between genres, drawing on elements of R&B, soul, pop, hip hop and afrobeat with a Marriott twist. The 7-track EP is brooding in parts, soulful and uplifting in others, and honest and real throughout. The opening track 'Other Side' which features Hueso, integrates acoustic guitar into an R&B backdrop, with underlying synth bass lines. Accepting the reality of a breakup, the track highlights Marriott's curiosity as to whether his ex realises he has finally moved on with his life and his musical ventures.
'Friend Zone' featuring Slim Flock, hones in on Marriott's hip hop influences, a song full of chemistry, Marriott writes of his female friend confiding in him, her words suggesting more than first thought, slowly stepping away from the friend zone. 'Feel My High' sees Marriott opt for melodic vocals in places, becoming more sure of himself, walking confidently towards his destiny and wanting that experience to be shared with someone special.
'2:22 Interlude' breaks up the record, experimenting once again with classical acoustic guitar and electronic beats complimented by distorted vocals. The track observes the people in the room and their state of happiness now that Marriott has changed his ways. 'Leaving YYZ' a dark and emotive track talks of escaping life in Toronto. Born out of frustration with his hometown's lack of music support, this song explores the false admiration and envy from peers and Marriott knows he must spread his wings and follow his dreams.
Marriott's lyrical ability shines throughout. A storyteller, Marriott's delivery captivates listeners with thought-provoking lyrics and flow, best executed in laid back R&B track 'Cityscape,' where he states 'music is in my blood,' something that no one can deny. The track acknowledges the breakup that inspired the EP, meeting his ex to have a conversation about their past, knowing that they've grown up since then. Closing the EP is 'The Fathers Love,' asking God for forgiveness despite the repetitive cycle of sins. A sonic prayer, the song asks his Father to never leave him despite often feeling lost.
The EP captures the essence of Marriott, both musically and personally, and 'RESET' is a journey that everyone can be a part of. Listen below.