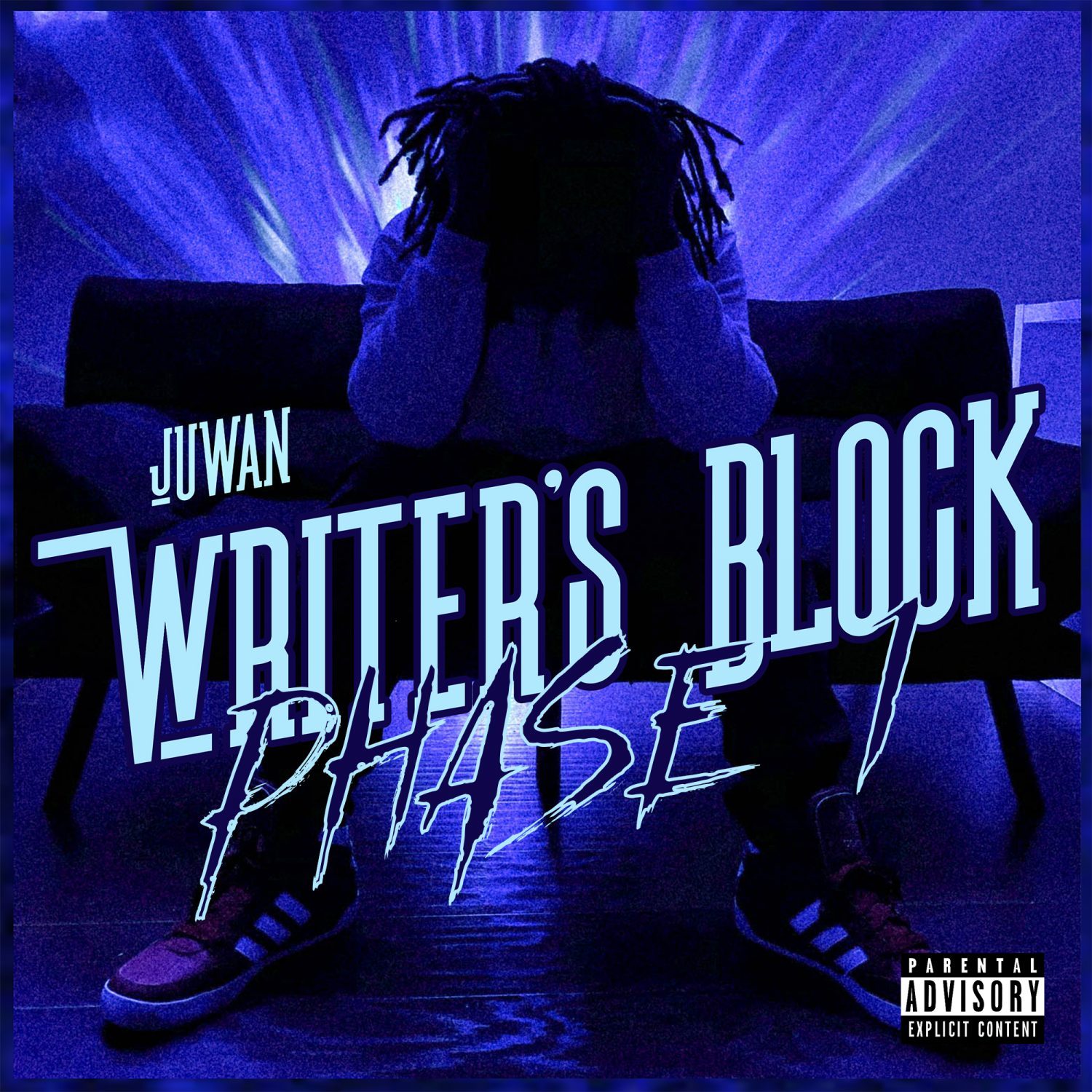 R&B/Hip-Hop specialist, Juwan, has spent the greater part of the last two years finely crafting, writing, and polishing the very first installment of his "Writer's Block" series. Titled 'Writer's Block: Phase I', the 10 track LP provides a cinematic snapshot into the artist's ability to traverse Hip-Hop and R&B, and showcases his impeccable songwriting talents.
Recorded, mixed and mastered by Juwan himself at his own Tru Harmony Studios, the LP features collabs from upcoming artists such as Slim Flock, Veshone, Marriott, Tyshan Knight, and Temi. Spanning an eclectic range of instrumentals, sounds, and themes, 'Writer's Block: Phase I' demonstrates Juwan's evolution from engineer to an all-encompassing artist.
While the juxtaposition of atmospheric pads, pounding 808s, and Juwan's angelic vocal leads in 'Back To The Basics' kick off the LP in brilliant fashion, 'D.N.T.L' offers a lighter and undeniably catchy summer vibe with a sound that echos artists like The Weeknd and Bruno Mars. 'Make You Proud' takes the LP down a more seductive route, and is certainly a reflection of Juwan's deep love for the R&B genre.
Notably, 'End Of The Road' completely switches the tempo of the LP. High-octane, impassioned lyricism, and ridiculously clean production make it a superb hip-hop record with influences from the modern-day trap sound. It's undeniably one of the highlights of the song.
Indistinguishable in quality from music put out by those at the top of the billboards, this project is a true showcase of both Juwan's diversity and prowess as an artist. 'Writer's Block: Phase I' is available on all streaming platforms now. Do yourself a favor and go listen to this project the first chance you get!
Connect with Juwan on social media for updates on new music, videos, and more; @thisisjuwan96