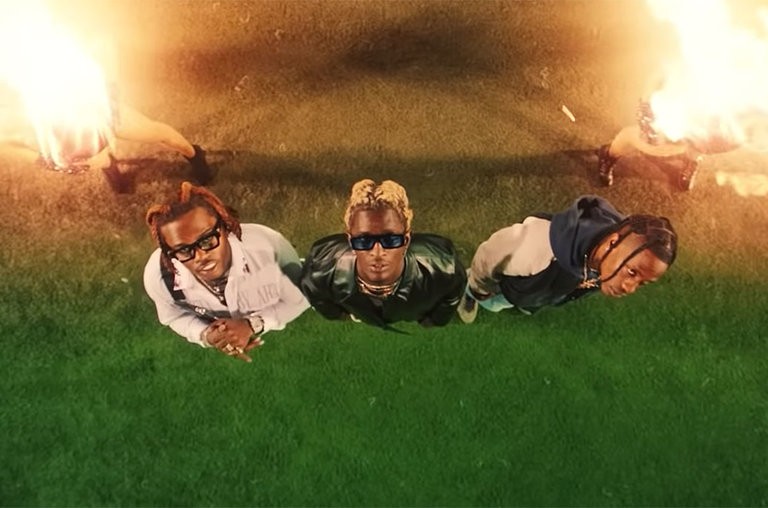 With the "Hot" remix released on Friday (Nov. 1), Young Thug turned around mere hours later to unleash a fiery "Hot" video, featuring Gunna and Travis Scott.
In the clip, several things are on fire, including Gun's house as Thugga Thugga is the fireman looking to put out the flames. La Flame appears with the band on the field on fire and sends the pyro effects on another level.
"I gotta do what I feel / Everyday Super Bowl, fuck it, oh well," he sings, while shouting out Paris Hilton. "It's so hot you thought Paris Hilton would've said it."
Earlier today, Travis canceled his headlining performance at this weekend's Day N Vegas festival reportedly due to his recent knee injury. He is still scheduled to perform at his second annual Astroworld Festival in Houston on Nov. 9.
Watch the "Hot" video below.