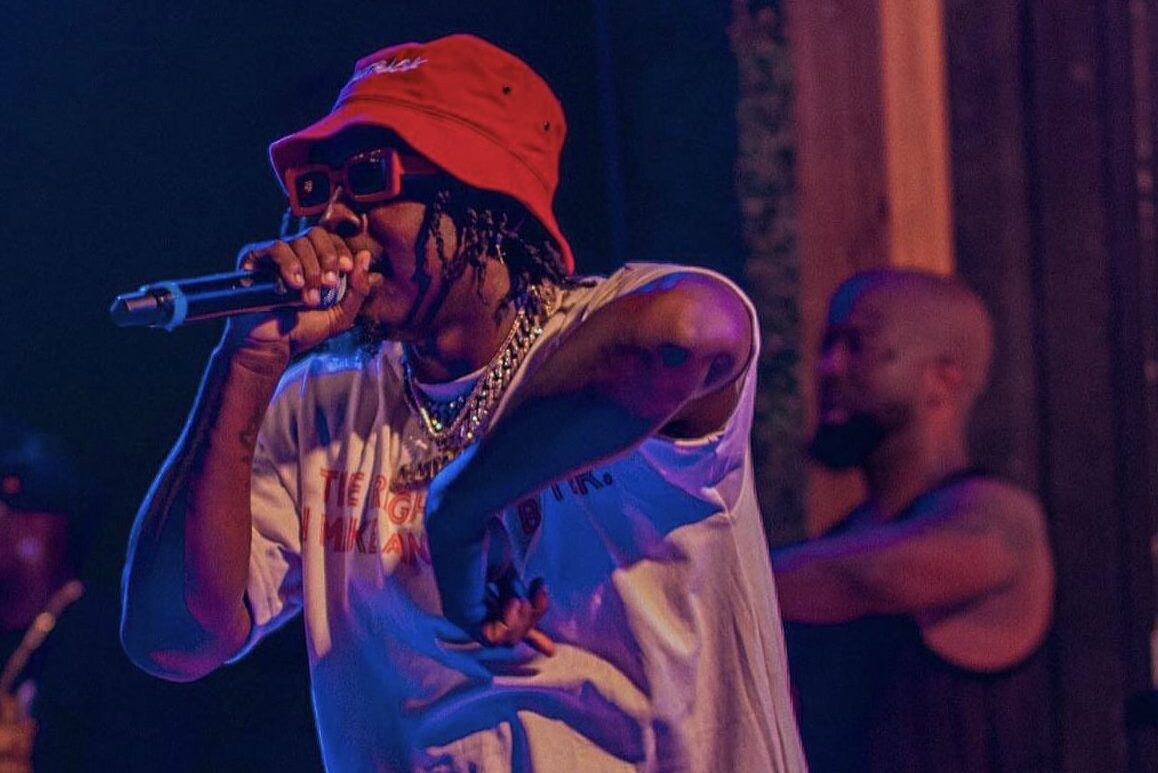 Introduction: In the world of music, where individuality and distinctiveness are highly valued, Mj Gill stands out as a truly unique artist. Hailing from Evergreen, Alabama, Mj Gill has embarked on a musical journey inspired by the melodic influences of his surroundings, with a strong foundation laid by his mother, who possessed a voice that left an indelible mark on his soul.
Early Inspiration: Mj Gill's love for music finds its roots in the powerful, soul-stirring tunes that echoed through the walls of his local church. His mother's captivating voice, described as "the most beautiful voice you'll ever hear," ignited a spark in him. It was the sermons and songs in the church that first exposed him to the world of music and sparked his passion for the art.
A Unique Style: One of the defining features of Mj Gill's music is his unique style. He doesn't follow the crowd or try to emulate anyone but himself. His style is an embodiment of authenticity and originality, setting him apart from the homogeneity often seen in the music industry. It's his style that allows him to deliver his message in a manner that is entirely his own.
Favorite Lyrics: One of Mj Gill's favorite lyrics, "Poppin shit walked in with that shit on me, You a lil nigga I'm yo 'Big Homie,'" reflects his confident and assertive approach to his music. These lines showcase his lyrical prowess and the self-assured attitude that underpins his work.
Aspirations: Mj Gill has ambitious aspirations in the music industry. He is not content with merely making music; he aims to achieve greatness and earn a coveted Grammy award. This drive for excellence propels him to consistently push his boundaries and create music that resonates with a wide audience.
Upcoming Project: One exciting development in Mj Gill's career is his upcoming project titled "Fuxx What it Wuz." While the details of this project remain a tantalizing mystery, it's undoubtedly a milestone in his artistic journey, promising to showcase more of his distinctive style and musical ingenuity.
Social Presence: To stay updated with Mj Gill and his musical journey, you can follow him on Instagram, where he goes by the handle "MjGilloffcial."
Conclusion:
Mj Gill, with his unique style, powerful message, and unwavering commitment to authenticity, is a breath of fresh air in the music industry. As he continues to make strides in his career and work towards his goal of achieving greatness and securing a Grammy, he is an artist worth keeping an eye on. His upcoming project, "Fuxx What it Wuz," is sure to add to the tapestry of his musical legacy and captivate audiences with his one-of-a-kind sound.