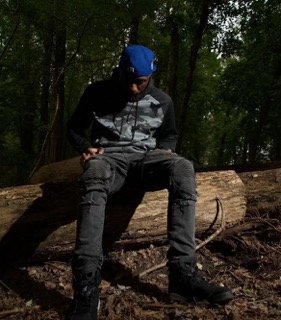 Pursuing a career as a superstar in the music industry is no easy feat, but P-Ca$h is ready for the challenge. He understands that hard work and dedication are essential ingredients for success. By pouring his heart and soul into his craft, he is determined to make his mark on the world.
To showcase his talent and artistic vision, P-Ca$h recently dropped his EP titled "In My Own World." This project is a testament to his unique style and showcases his growth as an artist. Available on all major platforms, the EP is a must-listen for fans of authentic and captivating hip-hop.
Born and raised in New Rochelle, NY, P-Ca$h discovered his love for music at an early age. Influenced by artists like Jay-Z, Nas, and Kendrick Lamar, he began writing lyrics and honing his skills as a rapper. Recognizing the competitive nature of the music industry, P-Ca$h knew he had to stand out from the crowd.
With unwavering determination, P-Ca$h spent countless hours perfecting his craft. He collaborated with local producers and fellow artists to create unique tracks that showcased his lyrical prowess and storytelling abilities. Through live performances at local venues and open mic nights, he gained a loyal following who were captivated by his raw talent and charismatic stage presence.
"In My Own World" marks a significant milestone in P-Ca$h's career. The EP features a collection of tracks that delve into personal experiences, dreams, and aspirations. Each song reflects P-Ca$h's growth as an artist and his ability to connect with listeners on a deep and emotional level.
The EP has received critical acclaim, with music critics praising P-Ca$h's lyrical dexterity, infectious beats, and thought-provoking storytelling. Tracks like "Dream Chaser" and "Hustle Hard" resonate with listeners who can relate to the struggles and triumphs of pursuing their dreams.
P-Ca$h's journey from New Rochelle, NY, to the forefront of the music industry is an inspiring tale of passion, perseverance, and individuality. With his unwavering work ethic and determination to stand out, he is well on his way to becoming a superstar. As he continues to make waves with his EP "In My Own World," P-Ca$h proves that success is within reach for those who are willing to chase their dreams.
Whether you're a fan of hip-hop or simply appreciate authentic and captivating music, P-Ca$h is an artist worth keeping an eye on. His unique style, powerful lyrics, and undeniable talent set him apart in a crowded industry. Get ready to witness the rise of a true superstar.