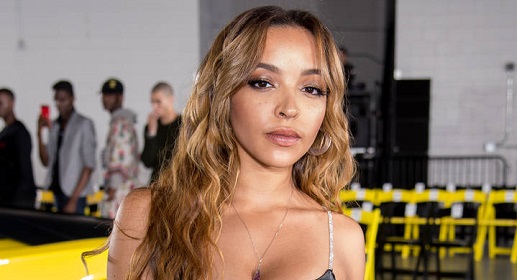 Tinashe has parted ways with RCA Records
A day after RCA Records dropped R. Kelly, there are now reports that Tinashe has also parted ways with the Sony Music label.
Tinashe seems to have been removed from the RCA banner. The single, who has a history of struggling with the label, no longer appears on their website.
An error message pops up for those who try to access what used to be her profile on the RCA website. Tinashe seemed to refer to this in one of her social media posts, a screenshot of the message that reads "404 Not Found – The requested resource could not be found." Some sources claim the artist was dropped, but this has yet to be stated officially.
Considering her history with RCA, the decision may have been a mutual one.
Tinashe is no longer listed as an RCA Artist.
This is why she posted this photo on IG. pic.twitter.com/2FxWDEbFj3

— TINASHE USA🇺🇸 (@TinasheUSA) January 19, 2019
While separation from a label could hinder an artist's career, this change might actually lead to greater things for the singer. She opened up about the struggles she faced as a major label artist over the years, from her label giving away songs to other acts to their efforts to trap her in a box musically and brand-wise. Tinashe may finally be on her way to claiming independence.
"In a more metaphorical sense, I'd like for people to take away that I'm really the master of my own destiny," she affirmed back March of 2018. "I'm really curating my art, and I'm not just a pretty face or a cute girl or just someone who can sing a little catchy song and do a little dance routine. It's way deeper than that for me. I want people to connect with that."