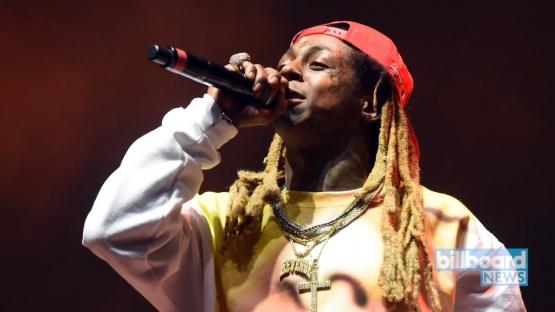 5 Things We Learned on First Listen From Lil Waynes Tha Carter V
For a while, it felt like Lil Wayne's fifth installment of Tha Carter series was becoming his Detox moment. Hamstrung by legal battles and contractual disputes, what was positioned as Weezy F. Baby's final album began to be an exhausting time for fans who looked forward to what the self-proclaimed "Greatest Rapper Alive" had up his sleeve.
Finally, after numerous false starts, Tha Carter V has arrived just after Lil Wayne's 36th birthday and continues the series that began back in 2004 that has been instrumental in carving out a lasting legacy for the Young Money head honcho. What we end up with are 23 songs that seemingly cover a vast array of eras when the album was recorded. Considering that there have been seven years between installments, there's a lot of ground to make up.
Here are the five things that immediately jumped out upon first listen.
C5 Is Lil Wayne's Kobe Bryant Moment
The drought is over #CarterV pic.twitter.com/xpmYZeJczp

— Bleacher Report (@BleacherReport) September 28, 2018
Like the Black Mamba's final game at Staples Center on April 13, 2016, Lil Wayne came out firing on Tha Carter V. To make up for lost time, the New Orleans rapper served up a dish of 23 tracks that covers just about every single version of Lil Wayne imaginable. There's Mixtape Wayne on "Mona Lisa," Pop Star Weezy on "What About Me," Hot Boy Wayne on the Mannie Fresh-produced "Start This Shit Off Right" and others that will be familiar to fans who have followed his musical journey at various points.
But like Bryant's last game, not every shot is a quality one. However, in total, they equal a quality album from Lil Wayne that could serve as a proper finale should the 36-year-old decide to hang up his mic for good. He rightfully is deserving of a standing ovation similar to what Bryant received after scoring 60 points against the Utah Jazz.
"Mona Lisa" Is the 2018 version of "Renegade"
It's no secret that Kendrick Lamar has long been a Lil Wayne fan. And if there's one person who has earned the "Best Rapper Alive" moniker in Wayne's absence, it's the artist formerly known as K. Dot. Just as JAY-Z sat shotgun for Eminem's lyrical obliteration on "Renegade," Wayne does the same as Kendrick Lamar goes nuclear on "Mona Lisa." The wicked tale of robbery and deception was likely recorded several years ago, but it's absolutely breathtaking to hear these two MCs back at it again after they first bounced rhymes off of each other on Mike WiLL Made-It's "Buy the World" four years ago. There will obviously be those who will pick sides, but it's simply a wild ride that fans should sit back and enjoy.
Where's Drake?
If there is one glaring omission on the album, it's the presence of Drake. It's very strange to see 23 songs and not a single one featuring the Canadian MC trading lines with the man that helped push him into mega-stardom. With roughly 40 collaborations between the two rappers, it's bizarre that we don't get to hear one of the most celebrated tag-teams run roughshod on a song.
It's all the more shocking considering that Nivea recently mentioned on her podcast that Drake was featured on the song "Dope New Gospel." However, when listening to the song — that sounds exactly like a song that Drake would be featured on — there's no sign of Aubrey. Who knows the rationale behind this, but it's easily the most surprising thing missing from the album.
A Posthumous XXXTentacion Feature on "Don't Cry"
The first song on the album features XXXTentacion delivering an emotional chorus on "Don't Cry." It immediately raised eyebrows that the late rapper, who was shot and killed back in June at the age of 20, is featured on the album. Considering X's tumultuous history with domestic violence, some have questioned whether it is right for an artist like Lil Wayne to have used his platform to boost XXXTentacion's legacy. Others have praised the emotive nature of the chorus on a song that finds Wayne dealing with his emotions surrounding the challenges throughout his life.
Lil Wayne Addresses Suicide Attempt on "Let It All Work Out"
Tha Carter V traverses a number of topics. But none are more intriguing than the album's closer "Let It All Work Out" that samples Sampha's song "Indecision." Weezy F. Baby tackles the story of a self-inflicted gunshot wound that he sustained as a 12-year-old. But it wasn't until his guest spot on Solange's song "Mad" that people began to question whether the gunshot was an accident or an actual suicide attempt. Those questions are answered by Wayne with some potent lyrics.
I found my momma's pistol where she always hide it
I cry, put it to my head and thought about it
Nobody was home to stop me, so I called my auntie
Hung up, then put the gun up to my heart and pondered
Too much was on my conscience to be smart about it
Too torn apart about it, I aim where my heart was pounding
I shot it, and I woke up with blood all around me
It's mine, I didn't die, but as I was dying
God came to my side and we talked about it
He sold me another life and he made a prophet