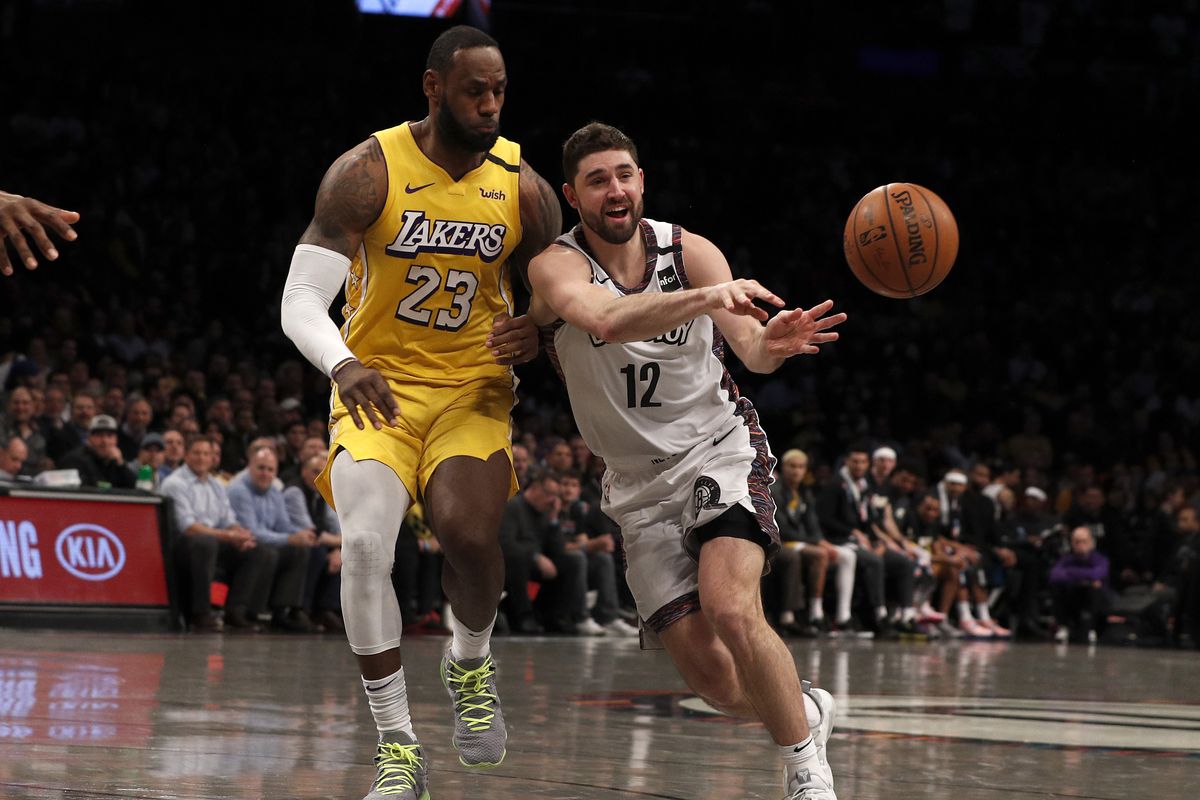 Mar 12, 2021, 07:24am EST — Lakers vs. Nets Andre Drummond trade situation explained, as the trade deadline approaches in a few days for the late spring playoffs. On March 25th, the NBA trade deadline will happen, where many teams will be looking to add talent to one of the most open NBA Playoffs ever. This week, reports surfaced that the Los Angeles Lakers and Brooklyn Nets are the front-runners and biggest aggressors in pursuit of the Andre Drummond.
The Cleveland Cavaliers are looking for future draft picks and young talent, which is what the Lakers have. At the moment, the Lakers have been reluctant to make a deal, considering Cleveland's asking price. However, they could be desperate by next weekend, as the Cavs ready a buyout.
The reason why the LakeShow wants to make a trade happen immediately, is because Andre Drummond wants to play for the Brooklyn Nets. Like most free agents and young players, everyone is trying to get to Brooklyn, because of the players and coaching staff (see: Steve Nash and Amar'e Stoudemire).
By Drummond's wish to go to the Nets, which would put them as the clear favorite to win the title, the Cavs are essentially extorting the Lakers. So, Cleveland is looking to build their future, with getting something major in return. This is at the cost of the Lakers going after a championship this year with Anthony Davis injured (still) and LeBron gaining season fatigue.
Of their last 10 games, LeBron James and Lakers have lost 7, as that doesn't look to be changing. Today, reports even surfaced of the team looking into JaVale McGee, who's expected to also receive a buyout from Cleveland. Both Los Angeles and Brooklyn needs a paint presence on the defensive end, as Marc Gasol hasn't panned out too well for the Lakers.
We would be shocked if the Lakers sit back let Andre Drummond go to the Nets on a buyout. Considering Drummond is a free agent this summer; we're curious if he would stay with the Nets on a cheaper deal, since that's his preferred destination. Look for moves to pick up immediately in the pending days.
Lebron's Current Statistical Rankings
PPG: 12th
RPG: 22nd
APG: 10th
BPG: 78th
SPG: 50th
PER: 14th

Has there ever been an MVP that wasn't top 10 in at least 2 of those categories? Bruh is holding on for dear life onto that 10th spot in APG.

— BossHogg (@6Hogg6) March 1, 2021
in recent news, Kevin Porter Jr Faces Release From Cavs After Food Throwing Incident