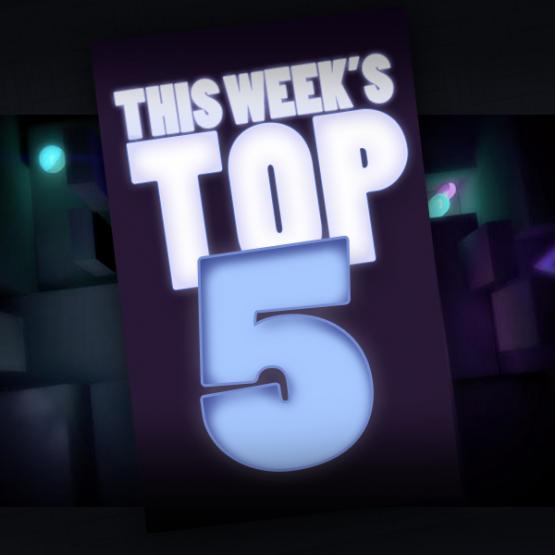 Amsterdam quartet Pip Blom are releasing their new EP, Paycheck, next month. Its lead single, "Pussycat," boasts a bothered tone and fiery guitars. On "Come Home," that intensity is laser-focused in frontwoman Pip Blom's steady, creeping vocals: "Say my name if you think it's over/ You aren't everything at once." A nervous energy pulses behind her. The riff begins dizzied, swirls toward conviction, and breaks again with Blom standing, untouched at the center: "You're wasting more than you could ever know/ You wish that I'm the one to come home."
At 71, Marianne Faithfull has been through it. Over 50 years in the music industry, high-profile affairs, the movie business, drug addiction. At 60, Nick Cave has been through it, too. Just about 40 years in the music industry, high-profile affairs, the movie business, drug addiction. These two are survivors, icons, and they've both lived a whole lot of life during their time on Earth. So, when you get the two of them together on a song, there is obviously going to be some gravity. You can Stream hear decades worth of stories and trials etched into each grain of their voices.
In someone else's hands, "The Gypsy Faerie Queen" might still be pretty, but it wouldn't be nearly as potent. Both Faithfull and Cave are the types of artists who have, at various points, been the older souls in the room, the people who have already seen too much. So when their voices intertwine here, there's an instant power to it. They sound like ancient figures, tapping into experience we can't quite fathom; and yet, "The Gypsy Faerie Queen" is also steeped in mortality. As Faithfull and Cave sing together — her voice weathered, his mournful — you can hear all the time gone by, the people each has left behind in the past and the fact that, perhaps, neither of them should've made it out of the past themselves. It's fitting that Faithfull's lyrics were inspired by Shakespeare. At this point in their careers, Faithfull and Cave are beyond whatever contexts they were once known within. They are reaching into something eternal.
J.I.D is a protégé of J. Cole, and he worked closely with the late Mac Miller on his new album DiCaprio 2. But when that flurry of syllables comes fluttering out of his mouth, all I can think is how grateful I am for the influence of Kendrick Lamar. Admittedly, a bunch of studious K-Dot clones would not constitute creative advancement in the field, but a generation of rappers drunk on his no-holds-barred approach to language and the human voice? That's how you end up with a song this intoxicating.
Among Kendrick's disciples in the American South, his own labelmate Isaiah Rashad now has serious competition. On Instagram, J.I.D says DiCaprio 2 "isn't my gkmc or whatever else your are expecting it to be," yet the way he floats over Christo and Nice Rec's hypnotic siren blare is unmistakably influenced by Kung-Fu Kenny. He locks into the same prowling-lion cadences, delivers the same dopamine rush. Few MCs can pull off such a graceful verbal tap-dance, casually breezing through images so evocative you have to pause and rewind to soak it all in.
"Taking cheese from the government," he spits. "Cereal boxes with the bugs in it/ Hand me down then my brother brother shit/ Don't compare me to no other other niggas." (Sorry not sorry, pal.) Hearing J.I.D pull off these linguistic wonders in real-time is a thrill, but the real appeal is imagining where he might go from here as he continues to hone his powers and find his own voice. Hopefully we'll be trying to find the next J.I.D someday.
The best thing Lana Del Rey did for her career was move to Los Angeles. Music inspired by LA is encased in the American imagination to the point that when you go there for the first time, you'll feel like you've been there already — in a past life, in a dream. (I recently went longer on this writing about Hole's toxic love letter to LA, Celebrity Skin.) Lana is a myth-maker; we were introduced to her last album, Lust For Life, with a video that found her concocting potions inside the "H" of the Hollywood sign. Now, she's coming down from the hills.
"Venice Bitch," has the same vintage Americana veneer that's colored Lana's work since she released her very first singles. The lyrics on this new song recall Born To Die-era Lana (the playful and loving use of the word "bitch," the reference to jeans and leather, the Beatles/Nancy Sinatra-esque "bang bang, kiss kiss") but the production is far less pop-oriented than the work she's been turning out over the past couple of years. She's been working with Jack Antonoff on this new album, and the two have been messing around with instrumentation that truly sounds like it belongs to another time. "Venice Bitch" is almost 10-minutes long, and for almost half its duration, Lana isn't following a traditional song structure. Her voice flits in and out of focus over a psychedelic, ruminating electric guitar part that sounds like some guy showing off.
"Well, end of summer, some people just wanna drive around for 10 minutes get lost in some electric guitar," that's how Lana says she sold this song to her management when they balked at putting out a gratuitously long single. "Venice Bitch" is basically designed to fit into the background, to soundtrack the in-between moments of the day to day, which tends to be when the mind wanders most. In this case, Lana's singing about being in love and she has this outsized ability to write sleeper hooks and meme-worthy lines like "No hype under our covers/ It's just me and you" and "Ice cream, ice queen/ I dream in jeans and leather." Those lines give you a rush too good to not put on a T-shirt. It doesn't matter how experimental and weird and straight-up long this song gets, she's going to make it stick.
Every song on Room 25 is a treasure, but what is perhaps its crown jewel lands right in the middle. "Don't Forget About Me" sounds like an effortless burble, but that gliding smoothness belies a deeper internal struggle, one that requires some sense of introspection and distance. It's the clearest crystallization of Noname's soul-searching throughout the album — the divide between her old life in Chicago and her new life in Los Angeles, which turns out not to be that much different after all. Noname is still being chased by the same demons, the same feelings of inadequacy and listlessness.
Here, she elucidates them in the form of her legacy, hoping that even amongst this new lifestyle and her burgeoning fame that she won't lose connection with those that formed her, those that love her unconditionally. "I know everyone goes some day/ I know my body's fragile, know that it's made from clay," she sings on the hook. "But if I have to go, I pray my soul is still eternal/ And my momma don't forget about me." That feeling of formlessness — the idea that your environment shapes you and one day that environment and you along with it will be gone — is heavy, but Noname makes it feel weightless.