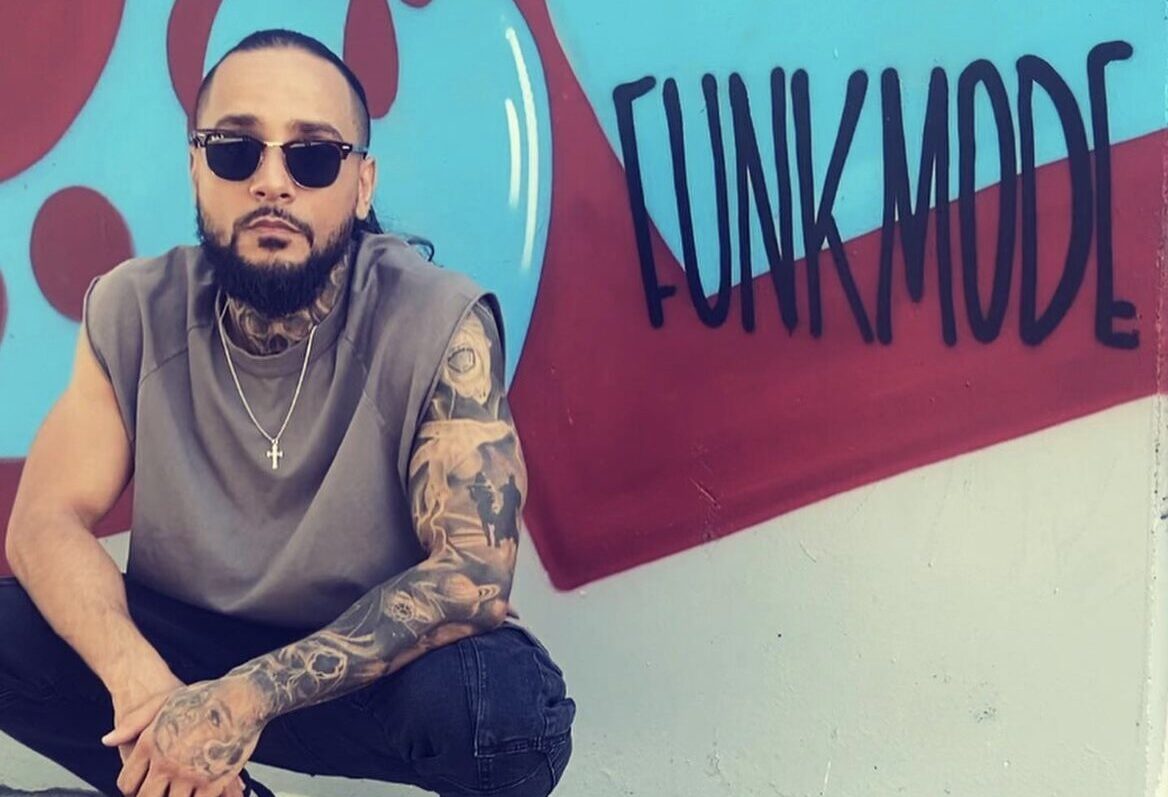 TeeLuvv, a rising artist hailing from Pittsburg, California, is gearing up for the worldwide release of his latest single, "Switching Up." His music is a harmonious blend of velvety vocals, introspective lyrics, and dynamic production, promising an engaging and multifaceted listening experience.
A Musical Journey Driven by Passion: TeeLuvv's affinity for rap ignited at a tender age, and he wrote his first song at just seven years old. His musical evolution continued through high school as he experimented with a home studio setup, mastering the art of recording and production. The path took an unexpected turn when TeeLuvv became a father, prompting him to momentarily step away from the music scene to focus on his family.
As his children grew, TeeLuvv seized the opportunity to reignite his passion for music. He invested in a studio, returning to the rap game with renewed vigor and a dedicated support team at Wealth Nation. The result is music that exudes higher quality and intent.
A Unique Voice in Hip-Hop: TeeLuvv's music is inspired by a diverse array of musical genres, culminating in a distinct sound that sets him apart in the bustling hip-hop landscape. His lyrics offer an authentic glimpse into life, blending vulnerability with empowerment. TeeLuvv's versatility as an artist extends across various genres, building a dedicated following along the way.
His debut album, "Still Rappin," released in December 2022, is a testament to his range as an artist. It features tracks that span from introspective ballads to energetic anthems, a collaborative effort with 94G that introduced TeeLuvv to the music scene.
Now, TeeLuvv is poised to unveil his forthcoming solo mixtape, "What Pain Does." Slated for release this year, the mixtape is expected to make a bold statement, solidifying his position as a promising voice in hip-hop. For TeeLuvv, music is more than an art form; it's a sanctuary for self-expression. It provides him with a means to vent, escape reality, and convey his deepest thoughts. A devoted father, TeeLuvv's commitment extends beyond his family legacy to enriching his musical catalog.
TeeLuvv's songwriting reflects his mood and mindset, delivering a unique auditory experience characterized by powerful melodies and heartfelt lyrics. His music resonates with listeners from all walks of life, offering substance and a connection to a global audience.
Stay Tuned for 'Switching Up': Tomorrow, TeeLuvv is set to release his highly anticipated single, "Switching Up," to a global audience. Don't miss this exciting debut of a new voice in hip-hop. The single is a testament to TeeLuvv's dedication and passion for his craft, offering a glimpse into his ever-evolving musical journey.
Stay Connected with TeeLuvv Below:
IG:  https://www.instagram.com/teeluvvmusic/
Tik tok:  https://www.tiktok.com/@teeluvvmusic
Youtube:  https://www.youtube.com/@OfficialTeeLuvv
Spotify:  https://open.spotify.com/artist/7JX0iOJ7A0SoJZoehGYfoF?si=AaA1JQzxSs-PUql49nadVQ
Apple Music:  https://music.apple.com/us/artist/teeluvv/1679651351