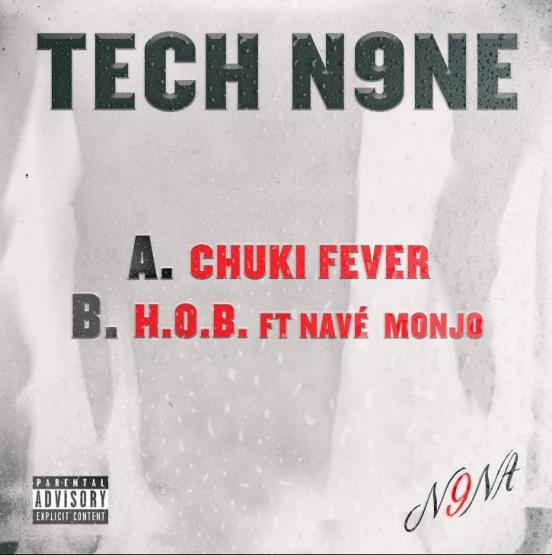 Tech N9ne Chuki Fever
Tech N9ne Chuki Fever – What that work ethic do? Tech N9ne has solidified himself as one of the game's most prolific, leaving many to speculate whether he's actually in the midst of a Dorian Gray-esque deal; for every album he releases, an extra year shall be added to his life.
Now, with N9na set to arrive in the imminent future, Tech has come forth with a pair of new singles, including the previously teased "Chuki Fever." Opting to handle this one dolo, Tech takes to the ominous instrumental, bringing more flows to one single than some artists bring to an entire album.
"Handcuffing they biznitches, this bread ain't fictitious," raps Tech, "they quick snitches, in a cop car, I'm a rockstar like Sid Vicious, big riches." He proceeds to paint a vivid picture, which may or may not be based on true events, in which a hater approaches him with a questionable attitude; lessons are swiftly doled out accordingly.
After all, Tech can hold up a checklist of accolades unrivaled by the average naysayer. For those sleeping on Tech, give this one a listen.