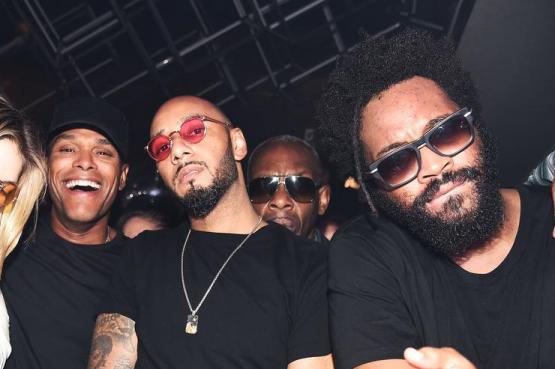 Swizz Beatz Names His Top 5 Producers
Swizz Beatz sat down with the Power 106 "A-Team." Mr. Showtime entered the booth with J Cruz of Power 106 Los Angeles, to clear the red carpet for his upcoming releases Poison. Before delving deep into the interview segment, Swizzy was asked to plug the station which has shown him off in the past.
Power 106 is also allegedly one of the main catalysts in J. Cole's rise to stardom, according to Cruz himself. In case you didn't know, J. Cole is the executive producer overseeing the entire project (Poison) in its entirety.
The plan was to let Cole oversee "the continuing story arc" of the album so Swizzy could do what he does best: beatmaking. On the topic of beatmaking, Swizz Beatz was asked to name his Top 5 GOAT producers, a list that included DJ Premier, Dr. Dre, Pharrell Williams, Timbaland, and The Alchemist.
It was as if Swizz had this conversation several times before, the way the answer rolled off his tongue. He nonetheless admitted that his listmaking process was a subjective experience and that Mike Will Made It deserves just as much recognition as the artists forming the top of his GOAT ledger.
In closing, Swizz humbly renumerated all the unnamed producers "taking these artists to the next level." So there's that folks.