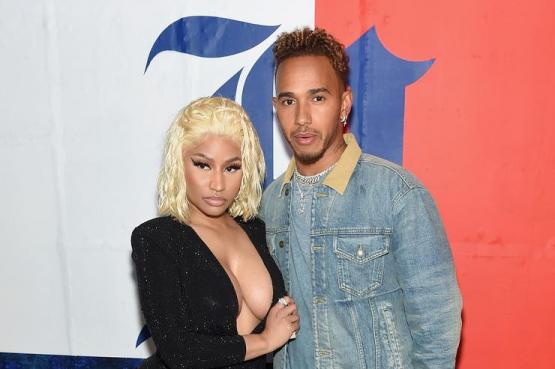 Nicki Minaj Pretty Much Confirms Rumors Of Her New Boo Being Lewis Hamilton
It turns out Nicki Minaj's new boo is indeed Lewis Hamilton as rumored. Nicki Minaj has been teasing a new boo in her life over the past few weeks, first dropping the hint on Ellen and confirming the rumors on her Queen radio show.
While she's tried to keep his name under wraps, rumors have been circulating online these past few weeks that Indycar driver Lewis Hamilton is the culprit after the two were spotted hanging out at New York Fashion Week, and most recently in Dubai. Well for your least surprising news of the day, it turns out Lewis is indeed Nicki's new boy as she just confirmed the news on IG Wednesday night.
"Caribbean tingz what I on. Me & Lewis gettin paper like what ink dry on. #Versace" Nicki wrote as her caption while sharing a photo of her on the back of his four-wheeler in Dubai.
Now the seriousness of their relationship is another story as who knows if they're just hanging out or really taking a liking to each other's company, but whatever it is, Lewis is one lucky man either way you look at it.
Check out the confirmation post (below) and let us know your thoughts on these two being an item?