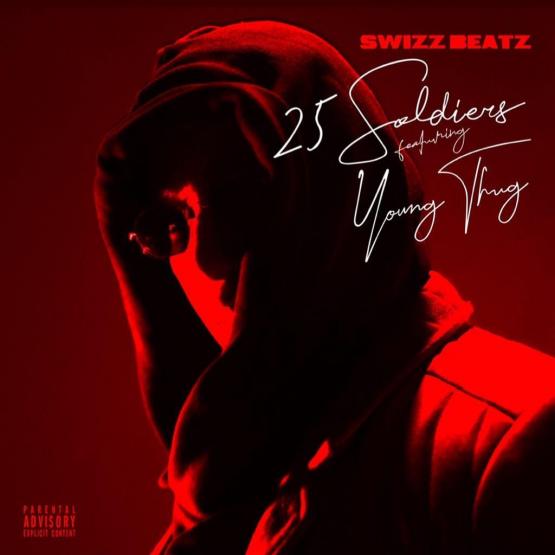 Stream Swizz Beatz 25 Soldiers Ft Young Thug
Following his Lil Wayne collaboration "Pistol On My Side," Swizz Beatz links with Young Thug on "25 Soldiers."  On the militaristic track, Swizz addresses the current social and political climate.
"I got 25 soldiers with 25 hoses / Man, we ain't about the games," he raps. "We not about the games / Yeah, you know we ain't the games."
According to Swizz, "25 Soldiers" reflects the world we live in and the "intake of something that feels toxic." "The whole thing with Poison is that the reason why I went so hard with the record and even with the album cover with Cleon Peterson was because it just reflected the reality of the times we live in and we have to face that, but we poise on," he told Zane Lowe on Beats 1.
The post-apocalyptic video matches the song's vibe and finds Swizz and Thug in an abandoned building as a war rages outside. With "Pistol On My Side" out and the ultra-popular Lil Wayne cut "Uproar," Swizzy has been all over the place. How are you feeling about the Thug track?
You can Stream Swizz Beatz's new single "25 Soldiers" on iTunes here. and share your thoughts on the comment section.