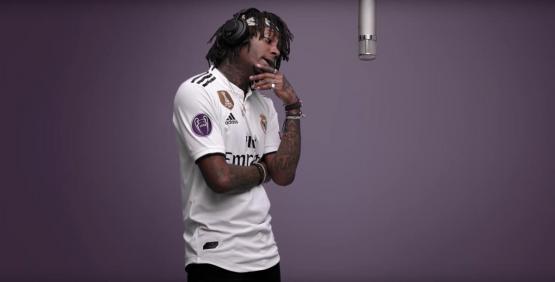 Stream JID Working Out
Stream JID Working Out – If you're not actively checking for J.I.D's DiCaprio 2, show yourself the door. The Dreamville talent is getting ready to release his anticipated tape, having already put forth a dose of "151 Rum."
Now, J.I.D. has followed in EarthGang's footsteps, taking to the A COLORS SHOW to premiere a new single, titled "Working Out." Taking to a smooth bassline and twinkling piano run, J.I.D. weaves a tapestry of his ascent.
"I was blowing gas like the honey badger, J.I.D bitch the money snatcher," he raps, "C'est la vie shit I'm coming after everybody, don't get the bloody splatter." While the first verse features plenty of quotables, J.I.D. truly finds his stride in the second, weaving together words with a prodigy's prowess.
It won't be surprising to see the young rapper rise into a position of universal acclaim, though it may take a year or two for him to cement his footholds. We've got love for J.I.D, and wish him the best in his endeavors. Peep "Working Out" now, and keep a watchful eye out for that DiCaprio 2.