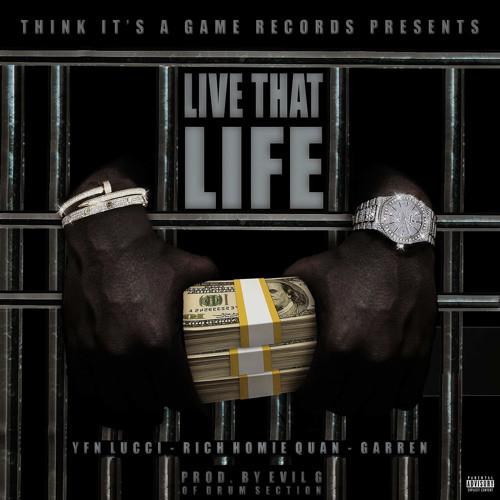 Stream YFN Lucci Live That Life
Stream YFN Lucci Live That Life, YFN Lucci is sampling from a rap progeny in an increasingly discrete manner, whereas the ill-fated return of Rich Homie Quan is subject to a little more "grease action" before we go ahead and label him a bust.
The third person to join the fun on "Live That Live" is Garren, a singer from Compton who shares the "Think It's a Game Records" stable with the two other gentlemen. High Snobiety labeled him the next big thing out Los Angeles, California.
Listening to YFN Lucci brag about "piping down" an ambiguous woman, we'd imagine being Lil Wayne's daughter can be quite unnerving, especially if you view Weezy F Baby as a monolith, and have seen his MTV cribs episode when he steps into Reginae's childhood dorm.
If you put that aside, "Live That Life" is actually an enjoyable record. Garren ties the record together with his substantial vocal registry, while YFN and Homie Quan do just enough to go "par for the course."