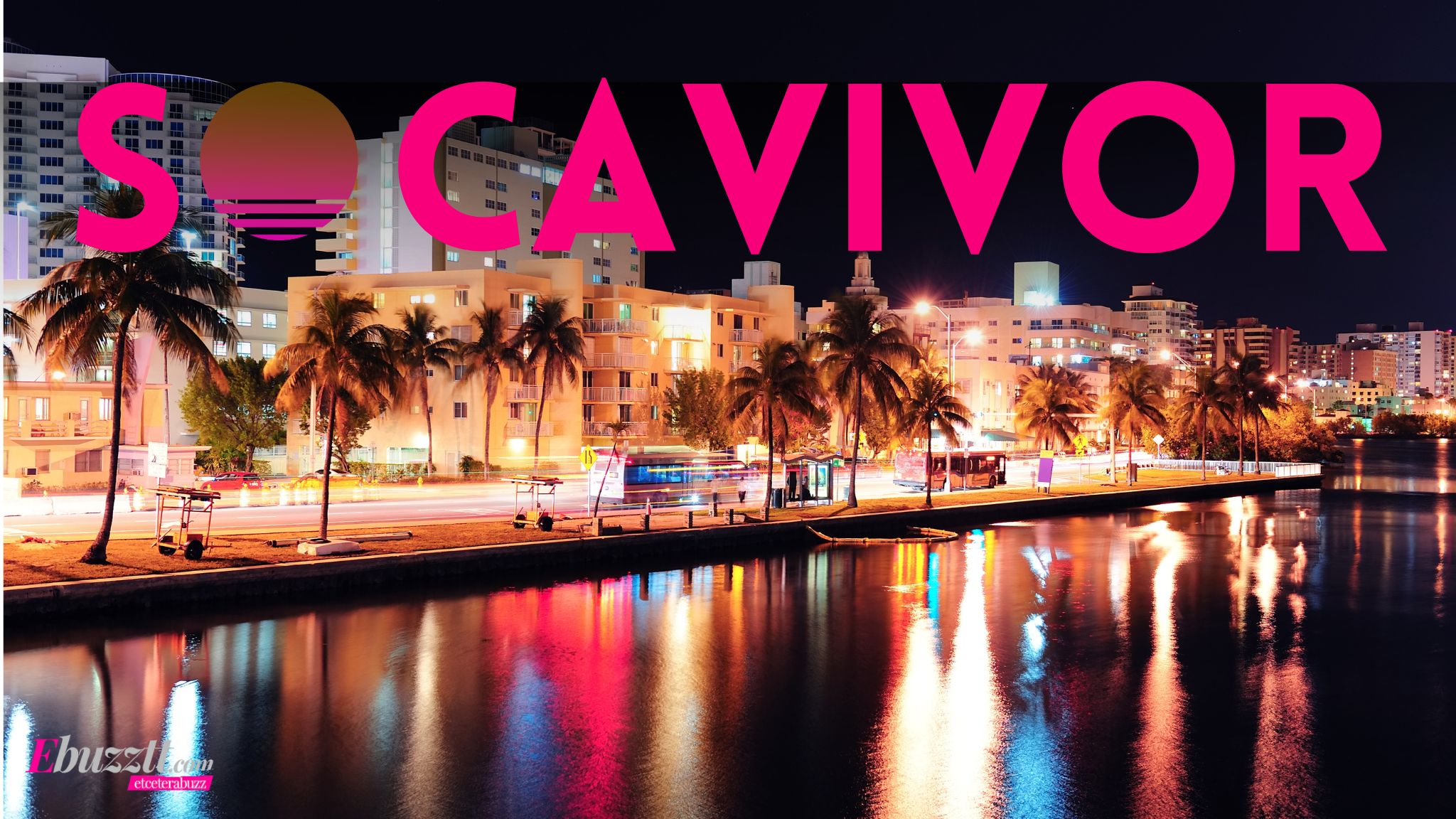 Set your sights on Socavivor, the premier carnival party brand, this Columbus weekend. Prepared to take Miami by storm. from October 5th to October 9th, partygoers will experience an unforgettable weekend of non-stop excitement with five sensational events in five epic days. Known for their commitment to providing an unparalleled carnival experience, Socavivor has curated a lineup that promises to keep attendees dancing and celebrating all weekend long. With each event offering a unique theme and atmosphere, party enthusiasts are in for a treat.
Socavivor Kicks Off October 5th!
Kicking off the festivities on October 5th is the highly anticipated "Lyrikal presents Happy Place." Fans of soca music won't want to miss this electric night with one of the genre's most charismatic performers. Lyrikal is ready to set the stage ablaze and create an unforgettable experience that embodies the spirit of soca.
On October 6th, the energy rises even higher with two exclusive events. First up is "Tipsy," where attendees are encouraged to embrace the elegance of white attire while reveling in the incredible music and performances of some of soca top acts such as Machel Montano, Bunji Garlin, Skinny Fabulous, NailahBlackman and Kai just to name a few. Later that night, Socavivor Miami presents "International Flag Night," a celebration of diversity and unity throughout the Caribbean. Partygoers will proudly showcase their heritage by representing their countries and enjoying an unforgettable night of cultural fusion on the dance floor.
As the weekend continues, on October 8th, "Jabba Strikes Back" takes center stage, wear black. This event promises to be a heart-pumping celebration of dancehall, reggae, and soca, with a lineup of renowned DJs ready to bring the beats that will keep the crowd moving from dusk till dawn.
To wrap up the weekend on October 9th, Socavivor Miami presents "Shhh! Miami," a premiere indoor/outdoor event celebrating music and life. Attendees will be treated to surprise performances and an extraordinary night of unparalleled entertainment.
Step Into Socavivor With All Access This Upcoming Weekend
For those seeking the ultimate carnival experience, Socavivor is offering an All Access wristband, granting entry to all five events during this memorable Columbus weekend. With this pass, party enthusiasts can truly immerse themselves in the vibrancy, energy, and magic that Socavivor has become renowned for.
Secure your all access wristband here at 24Hip-Hop and get ready to live the Socavivor life from October 5th to October 9th! For ticket purchases and additional information, visit www.socavivormiami.com.