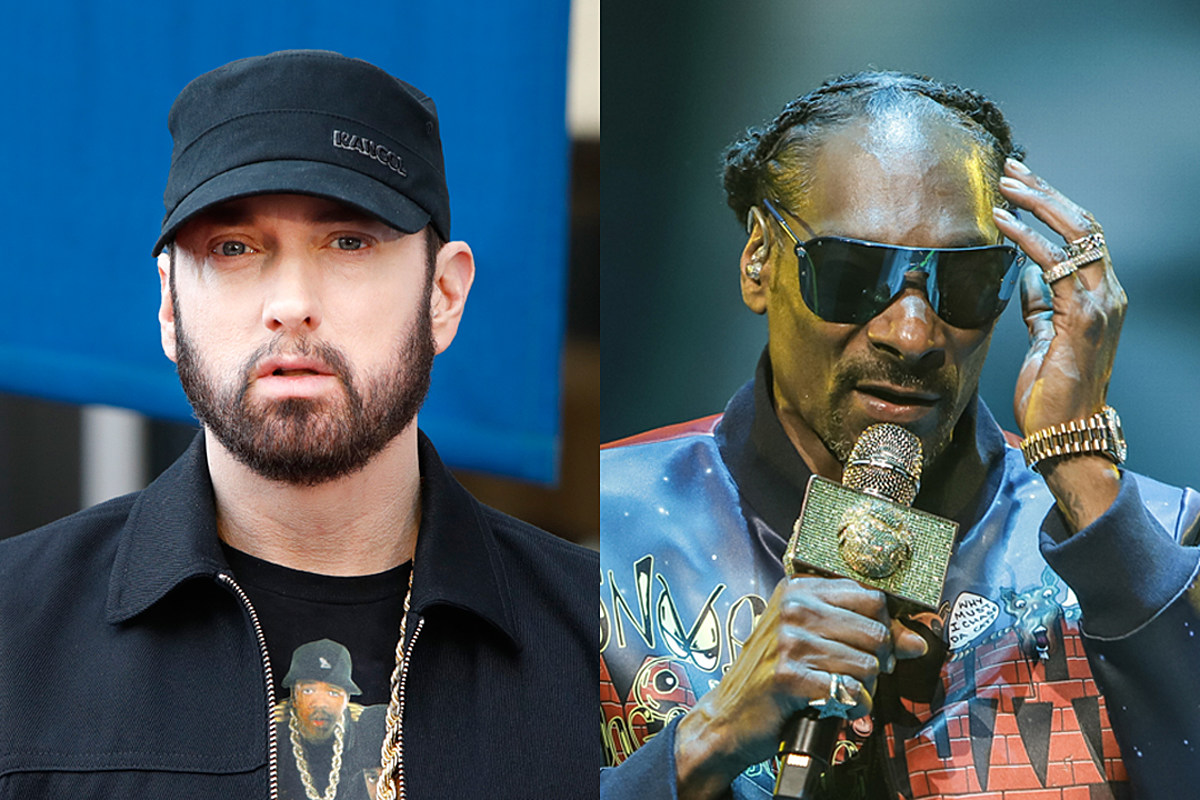 Jan 02, 2021, 14:12pm EST — Eminem's "Zeus" track has been making waves, especially with bars that were focused on Snoop Dogg.
The bars directed at Snoop found Em saying "Last thing I need is Snoop doggin' me/Man, Dogg, you was like a damn god to me/Nah, not really/I had 'dog' backwards." Now, via Instagram, Snoop has given his thoughts on Em's diss, while laughing at it in the process.
An Eminem fan page called "EminemFact" posted Eminem explaining why he chose to call out Snoop on "Zeus," and this led to Snoop hopping in the comments of the post to say his part. Snoop said, "Pray I don't answer that soft a** s**t 😂😂😂." Take a look below.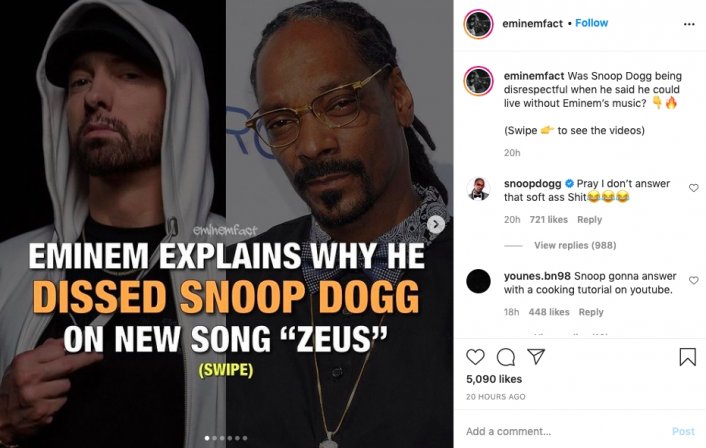 in recent news, Uncle Murda Blasts Meg and Boosie, Calls Wayne a 'Punk' on 'Rap Up 2020'