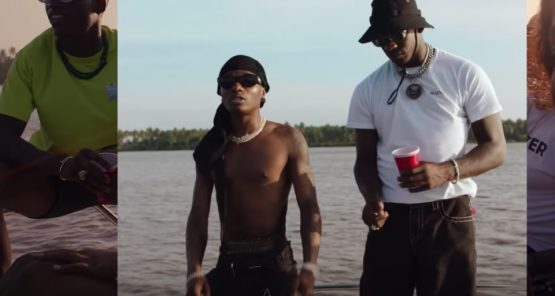 Skepta Energy Ft WizKid Video
Skepta & WizKid drop visuals for "Energy (Stay Far Away)." Skepta & WizKid dropped an underrated banger a short while ago. "Energy (Stay Far Away)" was just the record to seal Skepta's ambitious switch to the big stage.
WizKid for his part, is being heralded as the melodious answer to pop music's beaten path, but to what end? The gentrifiers will soon find themselves on the outside looking in, as Wiz and company have found a way to keep "bad energy" far out of reach.
The "Energy (Stay Far Away)" begins on the West African coast with Skepta returning to his roots. For the record, Skepta was both in London public housing to Nigerian immigrants. He and his brother both ascended to grime supremacy with their Boy Better Know imprint, only Skepta has decided to make a break for it on the Global scene. To each his own 'mate. Skepta Energy Ft WizKid Stream
The video comes to a close in a nightclub setting, with Wiz and Skepta meeting face to face after shooting their respective director's cuts on different patches altogether.
The Meji Alabi-directed video is his second assignment under WizKid, the first being the "Ojuelegba" remix with Drake shot n 2014.