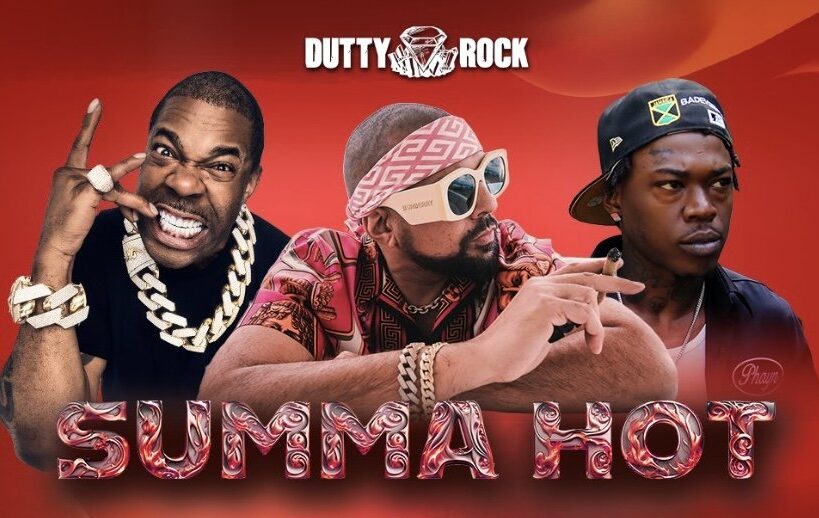 Soaring to new heights throughout the Summer season, Sean Paul unleashes his new sizzling single "Summa Hot"! In fact, the Summer smash features iconic rap artist Busta Rhymes and dancehall sensation Skillibeng, which is sure to fire dance floors worldwide.
Building on the success of the original track, which has received widespread airplay, Sean Paul decided to remake "Summa Hot" by recruiting the lyrical prowess of Busta Rhymes and the infectious energy of Skillibeng. This remix not only highlights their trailbalzing talents, but also pays homage to the undying confidence of ladies who radiate a new level of heat and are simply 'eva hot'.
Produced by the renowned Suku Ward and Dutty Rock Productions, the "Summa Hot" remix, showcases the undeniable musical synergy between the three trendy talents. In fact, this catchy yet creative collaboration breaks boundaries and blends genres. As a result of a compelling fusion of reggae, dancehall, and hip-hop components, making it a must-listen for music fans all around the world.
Sean Paul Strives with Successful Career Spanning Two Decades
Sean Paul has continuously created chart-topping tracks that have transcended borders throughout his successful career spanning over two decades. His ability to adapt and evolve while remaining true to his Jamaican roots has secured his standing as an industry innovator. The release of the "Summa Hot" remix has become synonymous with the summer season.
The collaboration with Busta Rhymes gives a fresh dimension to the remix. Busta Rhymes, known for his individual approach, lends his outstanding charm. In addition to his lyrical virtuosity to the single, leaving listeners wanting more! While Skillibeng, a rising dancehall sensation known for his raw lyricism and inventive sound, adds his signature flavor to the remix. Complimenting Sean Paul and Busta Rhymes' dynamic energy.
Nonetheless, these musical titans collaborated to create a sonic masterpiece that is sure to become an immediate smash! The throbbing beat and captivating melodies of the "Summa Hot" remix, promise to fascinate audiences. This release surely sets the stage for a sizzling finale to the summer season. In doing so, it offers listeners worldwide with a much-needed musical vacation and pure enjoyment. Don't pass on this explosive collaboration, which is sure to fire up your playlists! Don't believe me? Press play here at 24Hip-Hop. Lastly, let us know your thoughts in the comments!