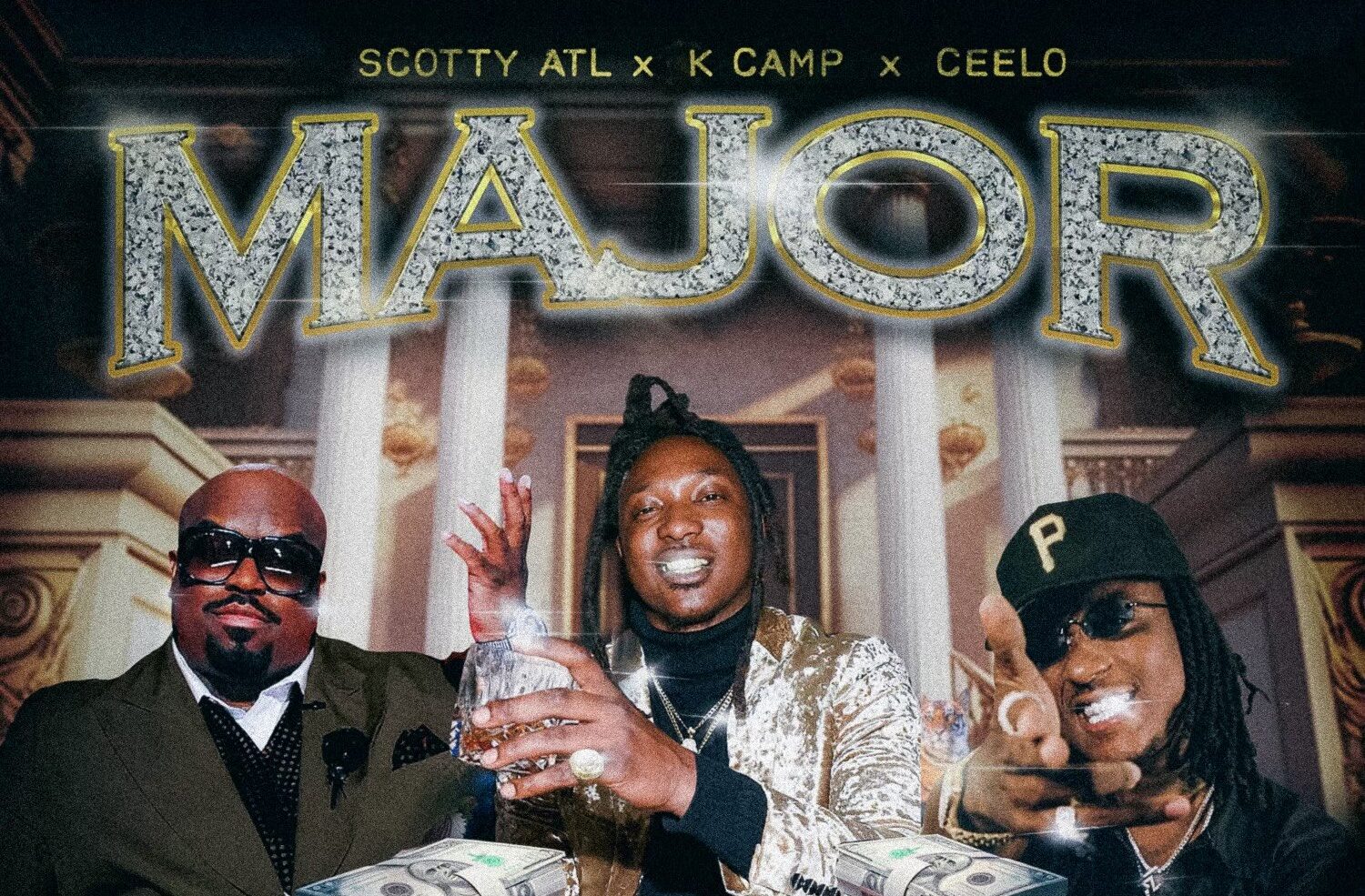 Renowned Atlanta native, Scotty ATL, celebrated for his multifaceted talents as a rapper, songwriter, and visionary entrepreneur, has made a triumphant return to the music scene with his latest release titled "MAJOR."
This trendy track features the sensational K Camp and the iconic Cee-Lo Green, marking a significant milestone in Scotty ATL's already impressive career. His journey in the music industry began when a simple suggestion from a friend led him to explore rapping, and he quickly gained immense popularity as a result.
In 2015, he unveiled his debut album, solidifying his position as a notable force in the hip-hop realm. The following year, Scotty ATL embarked on an exhilarating tour alongside B.O.B, leaving audiences electrified with his distinctive sound. Scotty's highly anticipated album, "Legend In My City," was released on Friday, September 29th, 2023.
Adding to the excitement, Scotty ATL's "Show Ya Grill" tour kicked off earlier this month (September 7th). This tour promises an unforgettable musical journey for fans across the nation, featuring acclaimed artists like Drumma Boy, DJ Luke Nasty, Akeem Ali, and Translee. Tickets are available here.
Looking ahead, the hip-hop extravaganza "Rock the Bells" cruise, scheduled for November 13th-17th, is set to showcase Scotty ATL's signature grillz to a captivated audience. For now, you can get familiar with this trailblazing talent by visiting 24Hip-Hop. Press play on the trendy track and the astounding album, "Legend In My City," and be sure to share your thoughts in the comments!
CONNECT WITH SCOTTY ATL ON SOCIAL MEDIA: