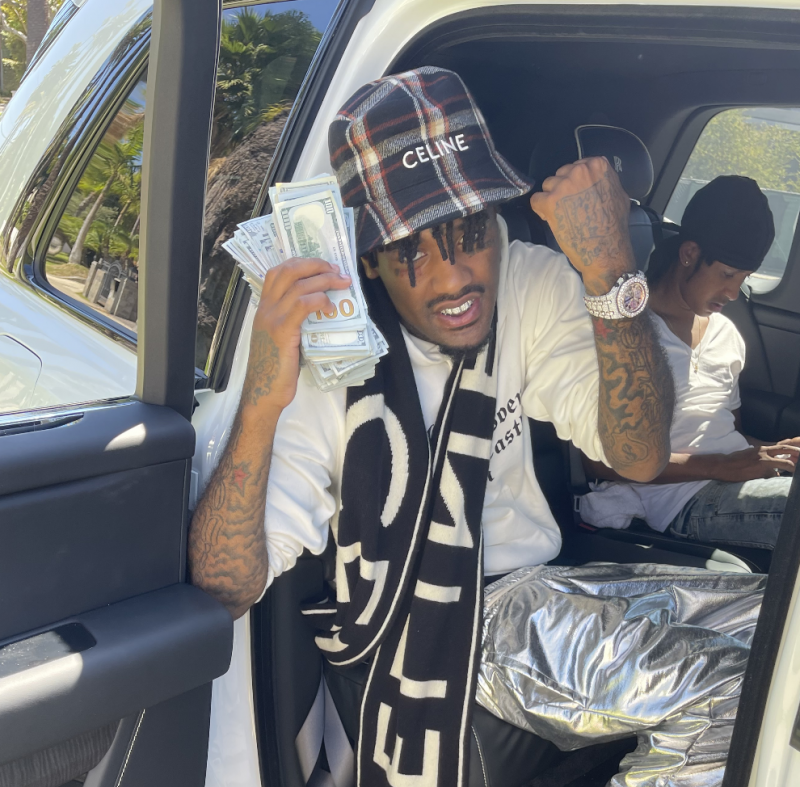 Originally from Columbus, Ohio and now based in Atlanta Georgia, rapper RichBoyDomo is seizing his second chance at life by making music that speaks to his troubled past. Inspired to pursue a musical career after spending time in and out of jail, he raps with an authenticity which can only be borne out of the struggles he has endured.
Influenced by artists such as NBA Youngboy, Roddy Ricch and Future, that moment to pursue a new life happened four years ago after his last visit to the big house. Now laying down his truths from behind the mic, he has all the swagger and authority to tell his story with his tight flows and incisive rhymes.
With touches of Young Thug weaving its way into his delivery, RichBoyDomo is definitely no carbon copy of his peers. Whilst focusing on his past, he is also an artist determined to forge a new path for himself as he concentrates on making a better life for his family and his kids.
With new tracks about to drop in 2022, RichBoyDomo is about to strut on to the main stage in the only way that he knows how. As he himself says, "The struggle doesn't last forever. Pain don't last forever. I want my music to have a big impact on the community to save a lot of lives."
With ambitions like that, his journey is one that we should all be a part of. Join him on an honest trip to the future and learn from an artist that his lived the life.
Check out his latest video for "JuggLife," below.