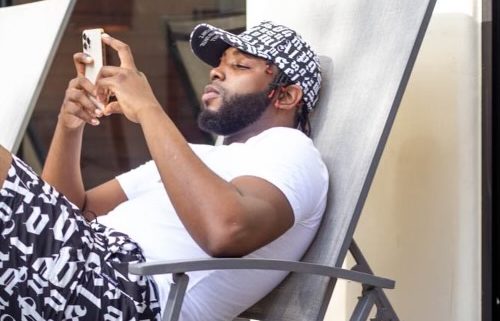 Raised on the seventh block of Laurelton Queens, New York, is a blooming new artist named Rell Heff, looking to make a name for himself in the music industry. Pulling inspiration from some of the best artists to ever do it from New York, Heff takes the Northeastern sound and puts his twist on it. His different and hyped style has led him to see great success thus far, and he is keeping the momentum rolling with the release of his newest single, "Still With."
"Still With" is a one-of-a-kind song that speaks on the troubles people in Rell Heff's area face growing up. Being broke and homeless inspired Heff to get to the position he is today, and he makes it clear that he is still with his brothers from his home but is thriving for more in the world. Heff is excited to see what the future holds and is ready to take on the next part of his journey.
"Still With" speaks volumes about Rell Heff and the struggles that he has gone through to make it to this point. After all of that, he sees any challenge ahead of him as a minor roadblock and has every intention of moving past them with ease. Make sure you stay on the lookout for Rell Heff, as it is only a matter of time before everyone knows his name.
Stream Rell Heff's "Still With" below.
Connect with Rell Heff on social media for updates on new music, videos, and more; @almighty_heff