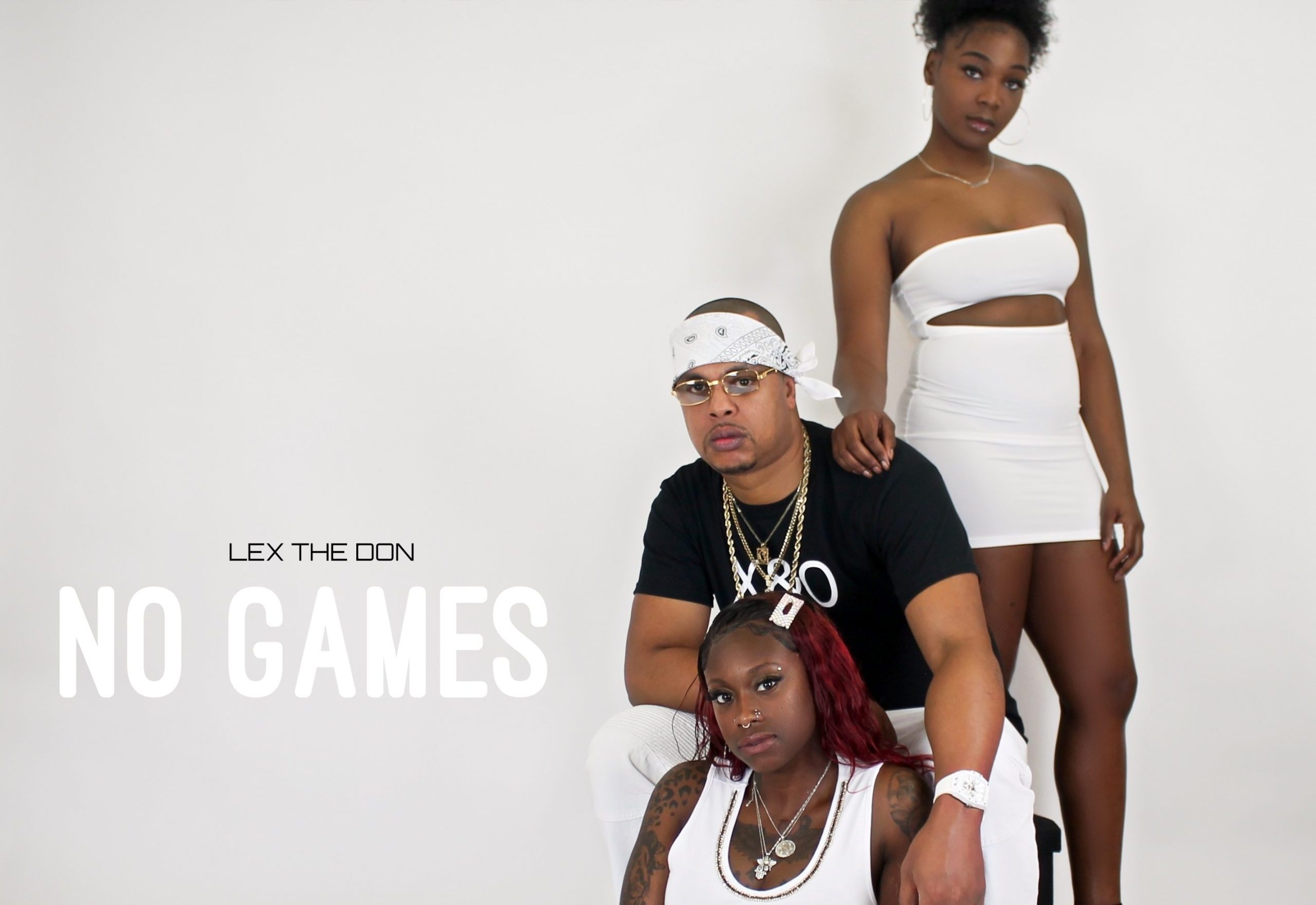 Rapper/Producer Lex the Don while riding the wave of recent machine gun like releases is now catering to his female fan base with his latest release entitled "No Games" where he addressed the thought of simply keeping it 100% with the ladies when it comes to your intentions.
The track boast a melow, melodic vibe as he once again shows off his mastery of clever word play and versatile flow while diving head first into the concept of giving a woman options and the right to choose her own adventure in a sense all while flirting with the concept of poly lifestyle in a somewhat subtle manner.
In one particular line the filter free artist rhymes, "I'd rather have you acquainted and have you touching each other than feeding you both a lie and have you fighting in public". Through out the song Lex surfs the track as he conveys his overall message that it's better to be honest and let your intentions and situation be known and give a woman a chance to decide if thats a situation for her.
Over all the song is not only catchy but spot on in his attempt to lay out the contrast between selling ya girl a dream and keeping it official and the benefits of the practicing the latter. Once again Lex definitely has a banger and potential fan favorite. Speaking for his fans in high heels at least.
The single is currently available exclusively on his site for a limited time only at https://lexthedon.com/single/48511/no-games with a discount for registered site subscribers. "No Games" by Lex the Don will be available on all platforms 1/1/22.