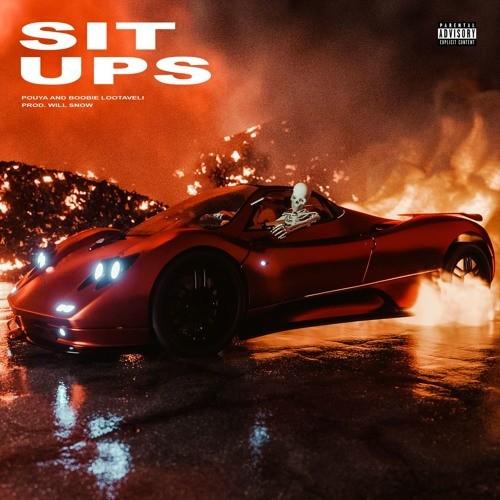 Pouya Sit Ups Ft Boobie Lootaveli Stream
Pouya Sit Ups Ft Boobie Lootaveli Stream – Boobie Lootaveli is more than just a flashy nameplate. His convergence with Pouya brings the best out of both men, Lootaveli acting as the speed bump to Pouya's relentless pace.
The Florida rapper will take his speed ratio over to Europe at the end of September, where he hopes to amass an even stronger cult following by touring much of the continent, beginning with a series of concerts in Benelux countries.
Boobie Lootavelli won't be making the trip as a supporting act; he'll be busy in his native-Miami, cheering on his favorite NFL franchise, The Dolphins. In this day in age, wearing the home team's merch says less about your grassroots focus, and more about your lust for professional sports, no shade.
Pouya and Boobie unlike many of the artists that rep the state of Florida are less prone to the drowsiness (expressed as cloud rap). Their brand of hard-hitting rap hinges completely on complete hypomania, for which sobriety is considered even less of a desired mental state. Bear witness yourself.