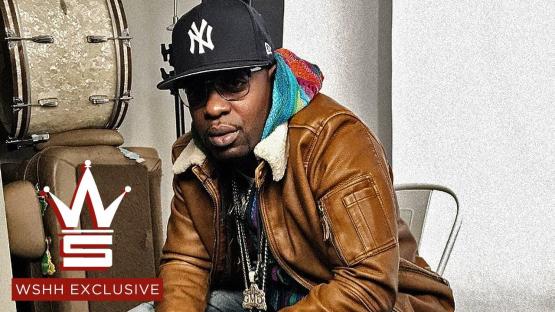 Uncle Murda Hold Up Ft Dave East Stream
Uncle Murda Hold Up Ft Dave East Stream – Uncle Murda hasn't released a whole lot of music this year but everything he's released has been pretty tight. Aside from his "Why You Mad?" diss track towards Skillz, everything else has been a collaboration with some of the hottest artists out right now.
Earlier this year, he linked up with Tory Lanez and Aviator Keyz for the track, "P**sy Like Oouuu." While he didn't release much for a few months, he came back strong in August with the release of his massive single, "Get The Strap" with 50 Cent, Casanova and Tekashi 6ix9ine. Now, he returns with visuals for his new single, "Hold Up" featuring Harlem's own, Dave East.
Uncle Murda and Dave East link up once again for their new track, "Hold Up." The two rappers previously worked together on "Tonite" off of Don't Come Outside Vol. 1. Murda opens up the track and handles hook duties before passing the mic off to Dave East to demolish his verse. It's another solid collaboration by the two rappers.
With both "Get The Strap" and "Hold Up" out, we could hopefully expect a new project from Uncle Murda before the year concludes. Uncle Murda Hold Up Ft Dave East Stream