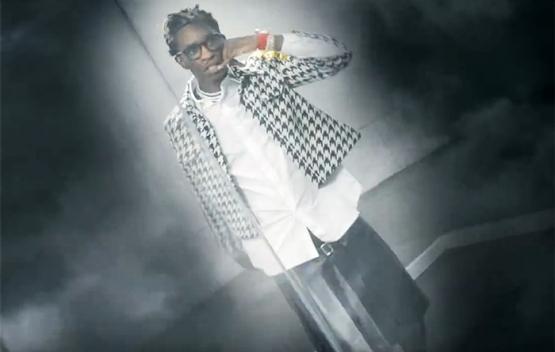 Young Thug Dirty Shoes Ft Gunna Video
Young Thug Dirty Shoes Ft Gunna Video – Young Thug dusts off his "Dirty Shoes" in the video for his collaboration with Gunna. The trippy clip finds Jeffrey surrounded by models, smoke, and mirrors.
While the fashionable MC dons a skirt and Off-White jacket, a storm rolls in. It thunders and rains before he's gone, leaving only a pair of smoking shoes.
"Dirty Shoes" appears on last month's Slime Language, the debut compilation from Young Stoner Life Records, which also features appearances from Lil Uzi Vert, Lil Baby, Jacquees, and Tracy T.
Watch below.
He posted the cover art showing names of potential collaborators including Elton John, Jaden Smith, 6LACK, and T-Shyne.
https://www.instagram.com/p/Bn2tJGvBrPo/?utm_source=ig_embed