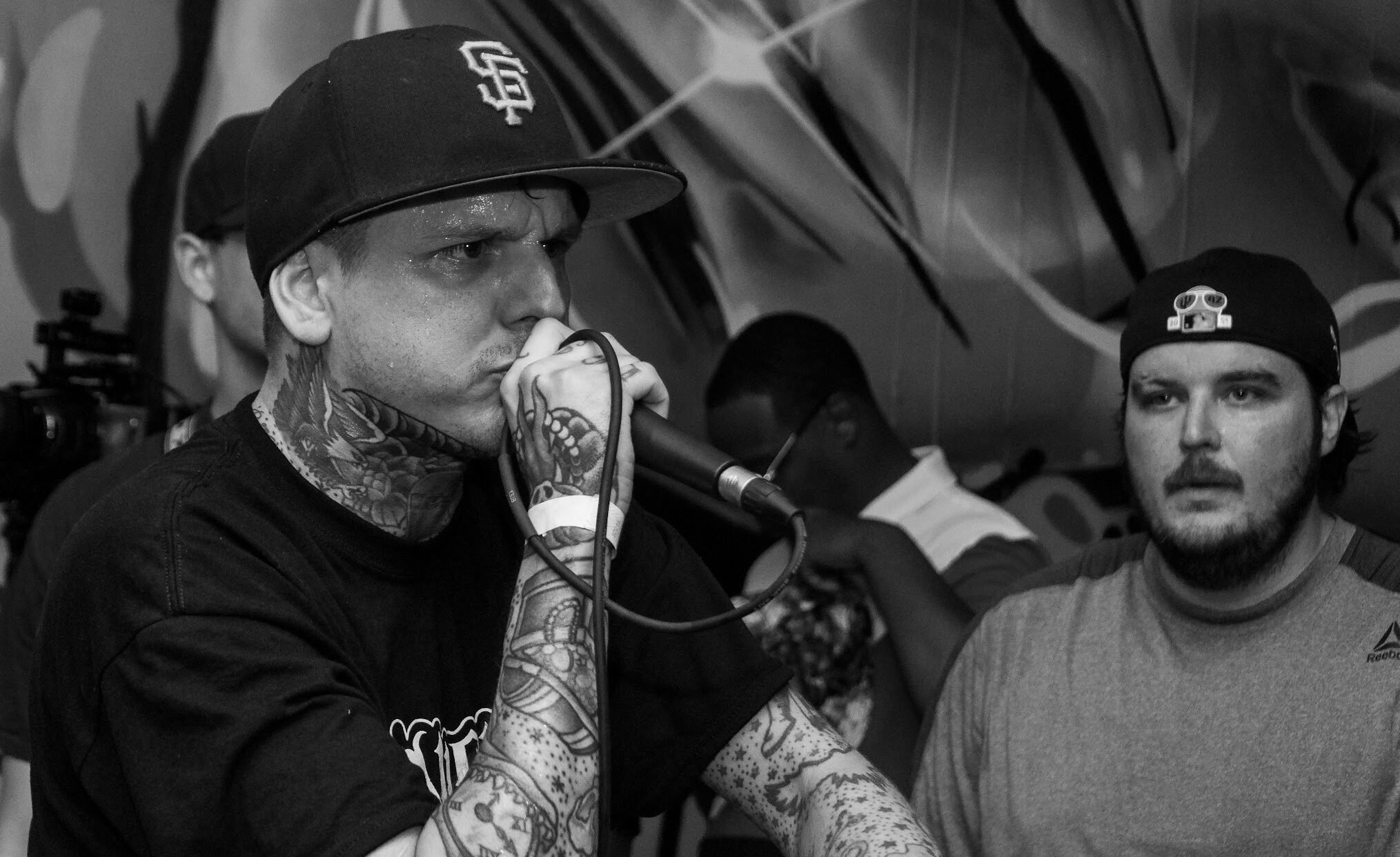 Chicago, IL hardcore hip-hop artist Novatore releases his 10 track LP titled "Living in the End Times". A relentlessly intense post-apocalyptic themed album featuring production from underground behemoth C-Lance as well as up and coming producer Johnny Slash. The album was released November 11th and is currently available on vinyl at Novatore.us or Bandcamp.
The album's theme is driven by 3 tracks that each describe different post apocalyptic futures. Although the project's dark and melodic soundscape is provided by C-Lance and Johnny Slash it also includes an instrumental intermission by Young Bangas. Features include King Magnetic of Army of the Pharaohs, Nightwalker, A.M. Early Morning, ILL Zakiel, Benny Holiday, Outcast Gawd, and Welles Maddingly with cuts by well respected underground DJ's; Tone Spliff, D-Rec, and Denno.
Novatore has been an active hip-hop artist for 10 years and released two other projects this year including a collaborative album with Stu Bangas and A.M. Early Morning titled "Kingdom of Criminality". He has collaborated and shared the stage with many legendary acts such as Mobb Deep, Apathy, ILL Bill, Immortal Technique, Necro, and more. In 2019 he toured the West Coast on a 20 day run with Apathy & Celph Titled of the Demigodz and Army of the Pharoahs.
Buy Vinyl here: https://www.novatore.us/product-page/living-in-the-end-times-12-lp
Bandcamp: https://infamouscrew1.bandcamp.com/album/living-in-the-end-times
Spotify:
Website: https://www.novatore.us/
Bandcamp: https://infamouscrew1.bandcamp.com/al…
Merch: https://infamouscrew1.bandcamp.com/merch
YouTube: https://www.youtube.com/channel/UCRkNCaaOG1wrUQnZkV6d5tA
IG: https://www.instagram.com/novatore666/
Twitter: https://twitter.com/Novatore666