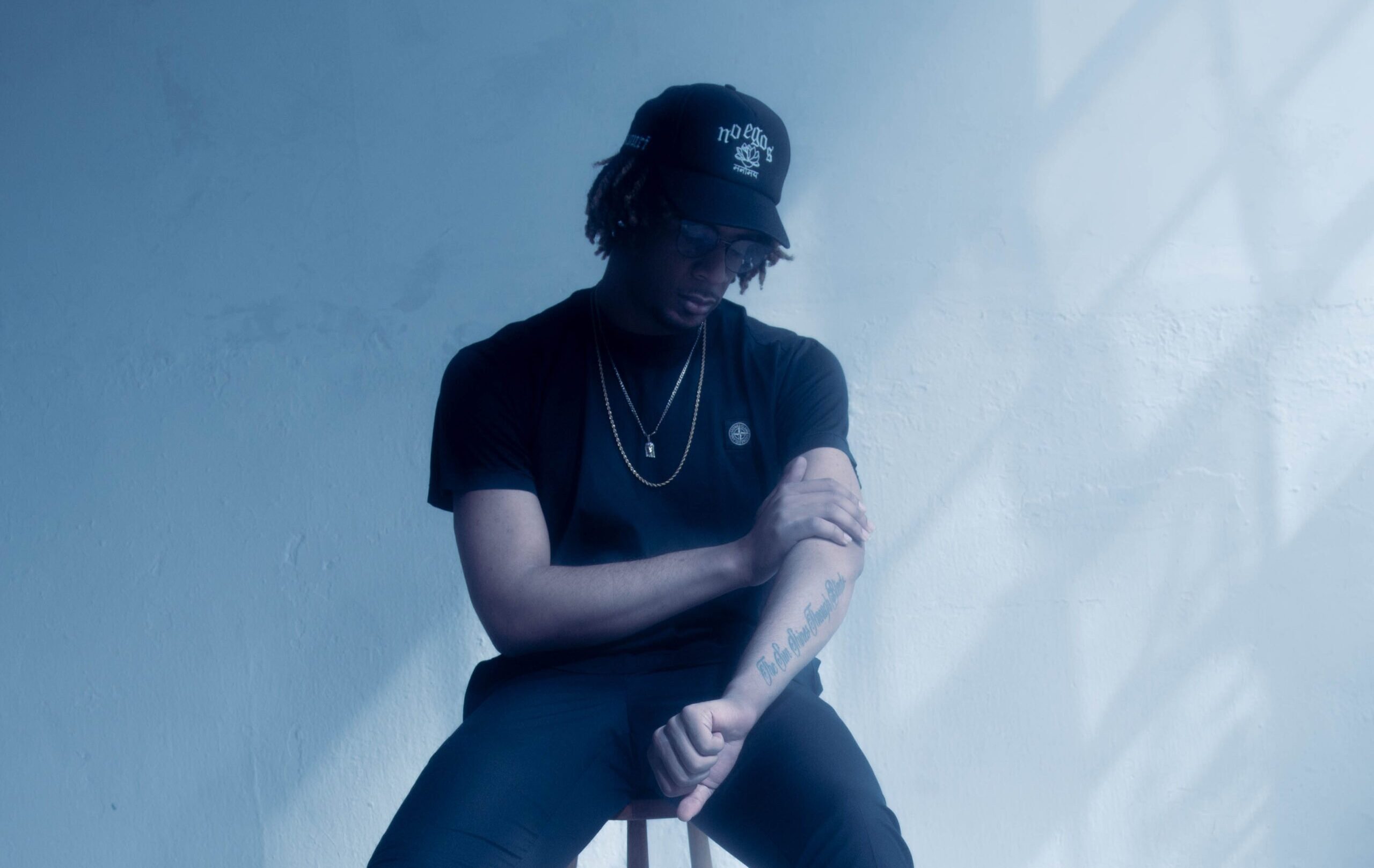 After a year and a half of exercising his deepest, darkest pain, Scarborough musician Q., professionally known as Quiet., releases his first EP, stages., on November 11, 2022.
stages. is based on the five stages of grief – denial, anger, bargaining, depression and acceptance. Even though the singer-songwriter, producer doesn't usually speak about his past or emotional pain, the music and lyrics tell a story of a young man who has gone through significant trauma in his life.
"This album means everything to me," says the 24 year old. "I made the decision to keep going; to keep breathing. If my music can help someone else make the same decision, what more could I want from my music?"
For this heart-felt and thoughtful artist, his professional name – Quiet. – represents a state of being. "It's who I strive to be as a person, internally, and externally," he explains. "My brain and heart are always racing so I tell myself to be quiet and find peace.
"Also, when things were really bad, I had to be quiet for a long time to figure out who I was and to redefine myself."
This artist, who comes from a long line of singers and musicians, started his career in the music industry as a tracking engineer. By watching the experienced people he worked with, he taught himself how to write and produce music.
"During this entire time, I was recording stages.," he says. "Every time I would learn something I could use, I incorporated it into my work."
Even though Joey Bada$$ had profound personal influence on Quiet., he doesn't define his music in any one genre: "I am not sure where the music comes from, but I get inspiration from random things like the sound of the garbage truck or being in a mosh pit or rain. I have a big voice and a unique way of expressing myself. I have an obligation to use them."
Quiet., a song writer, born and raised in Scarborough, Ontario uses his nature and nurture to show his listeners his side of the story. Through the use of lyrics he gives his audience an understanding of his life, creating a vulnerable and soulful sound. He grew up listening to artist such as The Mighty Sparrow, Lionel Ritchie, Sade and Amy Winehouse but his favourite artists are Jon Bellion and Joey Bada$$.
He creates music that is vulnerable and authentic to who he is. With every song he shares a little part of his soul with those who care to listen. "Music is just therapy to me. Regardless of how many people are listening, I hope they find meaning. Music saved me at a time where I didn't know where to go" and it now serves as his life's
compass. "My art is just me; no genre, no limits."
Quiet.'s passion is displayed in his art, which reaches over 12,000 monthly listeners on spotify alone. In under a year, his first single TBU, has amassed over 120,000 streams and has been featured on 4 Spotify editorial playlists (Fresh finds, Fresh finds R&B, Homework Vibes, and New Wave Neo-Soul).
Quiet.'s new EP, 'stages.', unpacks the 5 stages of grief..
"I work hard, hope you enjoy"
Quiet.'s socials: