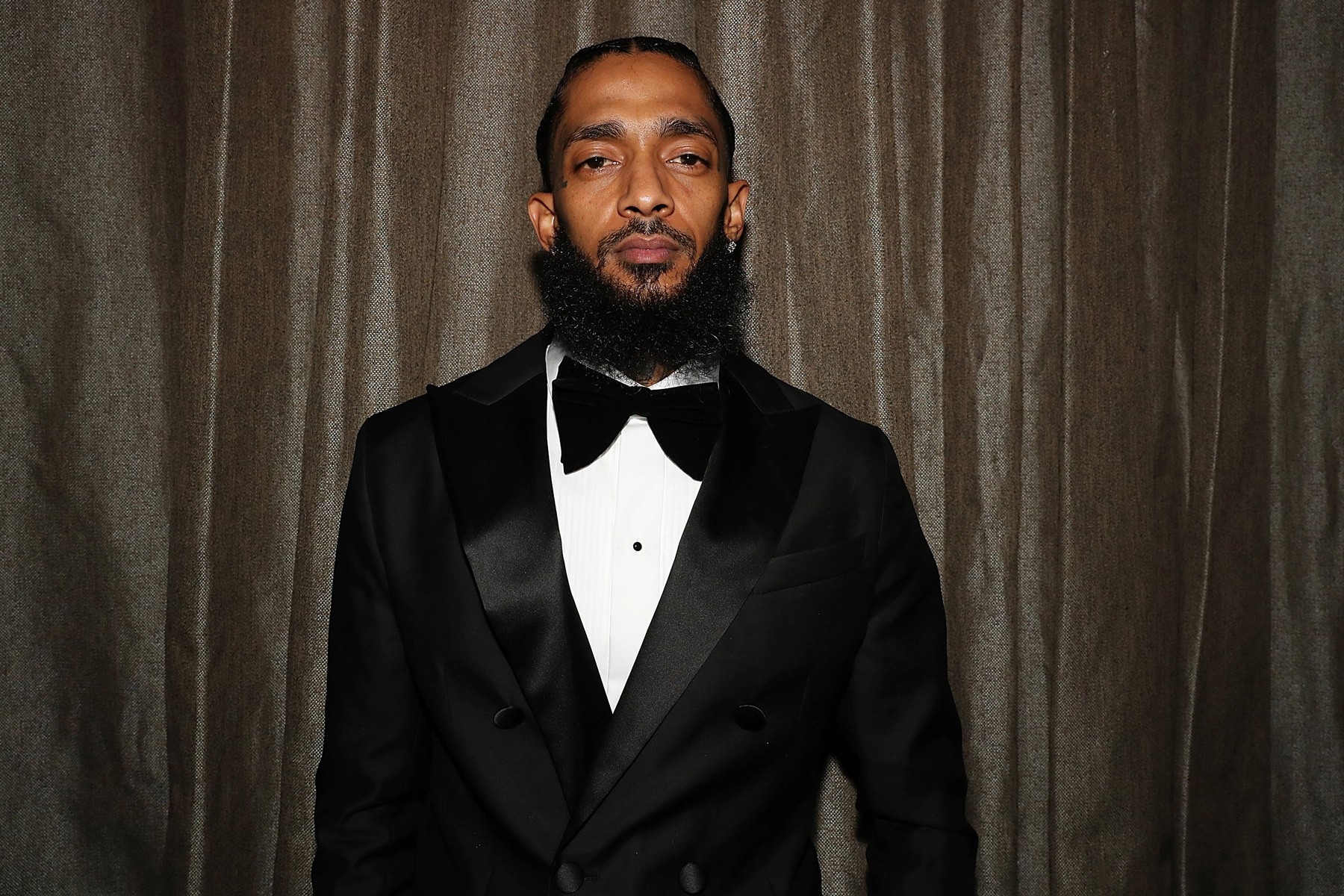 Nipsey Hussle, born Ermias Asghedom, was gunned down in front of his Marathon Clothing store in March. Eric Holder, 29, has been charged with the rapper's murder. The New York Times has now reported that the late rapper was being secretly investigated by the LAPD for gang activity.
The LAPD publicly praised Nipsey as a leader in the community and even mentioned their plans to meet with him, prior to his passing. The rapper and the LAPD had plans to discuss ways to stop gang violence. However, The New York Times report states that there was an investigation revolving around Nipsey Hussle, "his property and his business associates to determine whether the strip mall at the corner of Crenshaw Boulevard and Slauson Avenue was a hub of gang activity." Nipsey Hussle was a former member of the Rollin 60s Crips, a Los Angeles gang. He renounced his affiliation to the gang to help reduce gang violence.
The investigation is still on-going and raises the "possibility that the city will take action against the rapper's remaining business partners." In addition, the city also pressured the late rapper's former landlords to evict him and his associates. The landlords, however, sold the property to Nipsey and a group of investors for $2.5 million earlier this year.
A reason for what prompted the investigation is still unclear. Josh Rubenstein, a spokesman for the LAPD, would not go into details about the investigation. He did, however, state that the LAPD had been negotiating directly with Nipsey's remaining partners on the property "to mitigate some of those crime issues."
The publication states that these types of investigations are referred to as "abatement or nuisance probes." Instead of targeting individuals with criminal charges, "the program focuses on public and private spaces." They have led to evictions and property seizures.