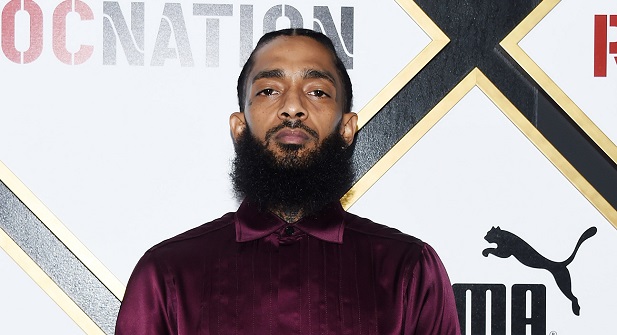 RIP Nipsey Hussle 🙏.
The 33-year old Grammy-nominated rapper died after being shot in Los Angeles on Sunday, 31 March 2019.
Nipsey Hussle has died after being shot multiple times while outside his Marathon Clothing store in Los Angeles, according to NBC News. He was taken to the hospital where he was pronounced dead.
Rapper Nipsey Hussle has been pronounced dead at the hospital after being shot outside his clothing company in south Los Angeles, multiple law enforcement sources familiar with the incident tell @NBCNews. https://t.co/2n6gL2Wjcx

— Breaking News (@BreakingNews) April 1, 2019
At approximately 3:20 pm there was a shooting reported in the area of Slauson Ave and Crenshaw Blvd. 3 victims were transported to a local hospital where one was pronounced deceased. We have no suspect info at this time and will provide more details as they become available.

— LAPD HQ (@LAPDHQ) March 31, 2019
Moments before the shooting, Hussle was seen taking pictures with fans including a young child outside his Marathon store, which he opened in 2017.
This pic was taken before Nipsey Hussle got shot pic.twitter.com/KIpp2mgeYb

— deх (вall dnт lιe)🎙 (@balldntlie) March 31, 2019
Just hours before the incident, Hussle had tweeted: "Having strong enemies is a blessing."
Having strong enemies is a blessing.

— THA GREAT (@NipseyHussle) March 31, 2019
Nipsey is survived by his two children and his girlfriend, Lauren London. Our thoughts are with Nispey Hussle's loved ones during this time.