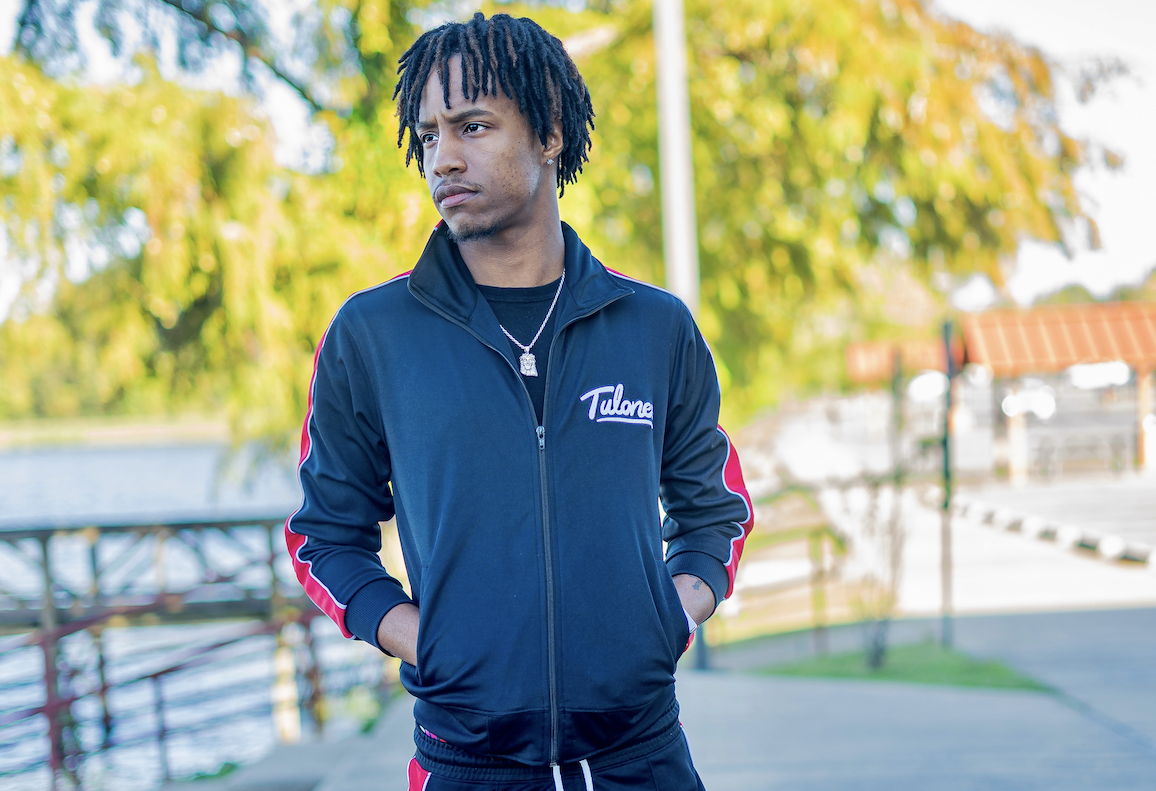 Arkansas rapper Lil Dolfin is someone to definitely be on the lookout for. His talents and skill level are on display in every project he puts out. Most recently, he shared a new project called, Dolfin Not Dolphin which was also accompanied by a visual for the song "King Kong."
Getting his start in music at the young age of 9, Lil Dolfin has been putting in serious work. His real name is Darron Eaves, but he said in a recent interview that he got his artist name in high school since he wore a lot of the streetwear brand Pink Dolphin. His newest project showcases his talents in a way that audiences have never seen before.
Dolfin Not Dolphin has a melodic cadence and vibey production which makes it a must-listen-to project.
Characterized by its heavy bass and hard-hitting delivery, it's safe to say that the project has standout tracks such as "King Kong" and "No T-Shirt," that keep the audience engaged. "No T-Shirt," features fellow rapper K3, and is a fun, light track that anyone can bump in their cars.
From his first mixtape, 1.11.97, to his latest, Dolfin Not Dolphin, Lil Dolfin keeps improving and keeps moving forward, so it is only fair to say that his latest project is some of his best work yet!
Check out the visual for his single, "King Kong," from his recently released project Dolfin Not Dolphin.
Dolfin is an artist to keep on your radar. Keep up with him on social media from Instagram, Twitter, to Clubhouse, @dolfdde.