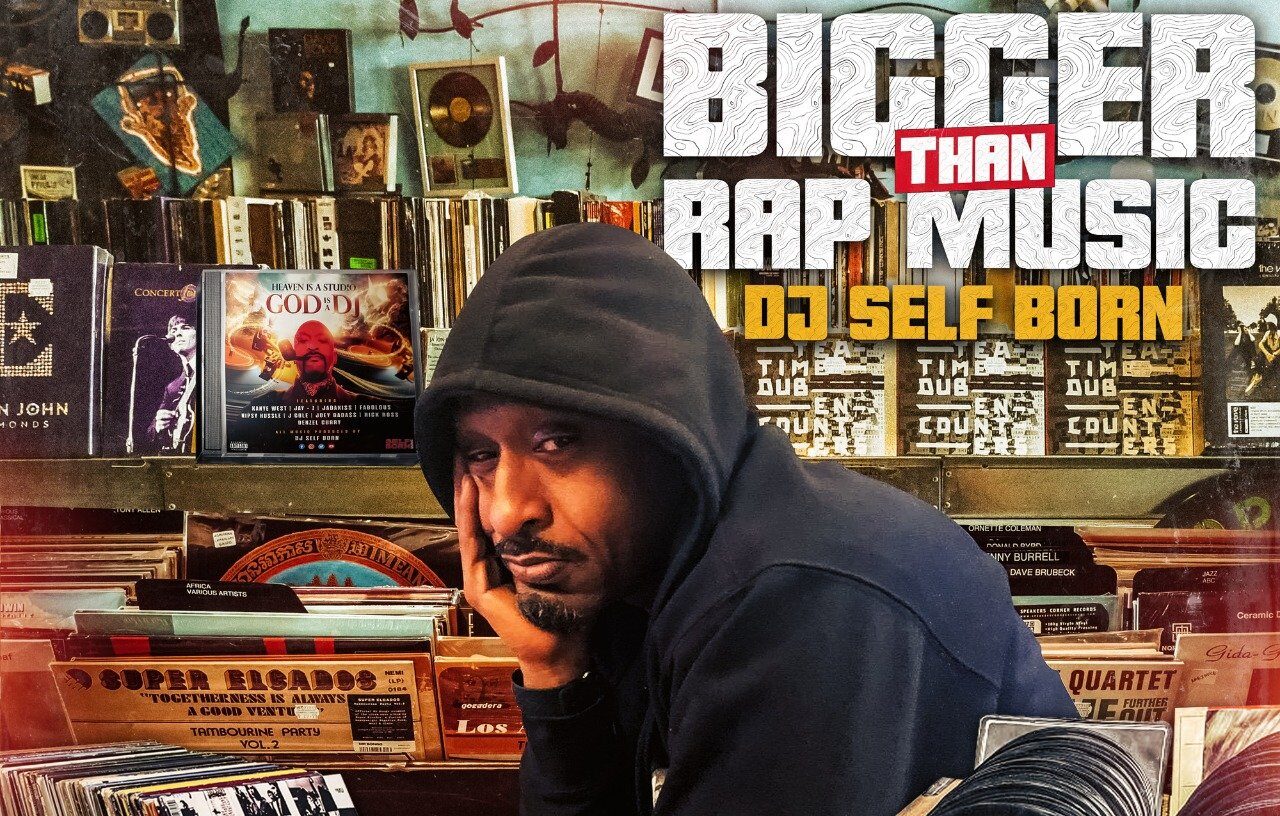 DJ's self-born comes out of nowhere with this new project. Bigger than Rap Music will make you believe that heaven really is a recording studio and god's name really is DJ. It seems like this experimental fusion of rap, hip-hop, and electronic music wasn't meant to be heard by human ears but by celestial beings, basically, It is part remixes, part instrumentals, and part a mixtape. This project includes 15 tracks. The project hopefully will change the way R&B and Hip Hop music is produced by putting artists, producers, and DJs back together again.
DJ SELF BORN is no mere one-trick pony. He has an encyclopedic breadth of skills. DJing is what he is primarily known for but he is also a music producer. this one-man band has experience playing in radio, nightclub, corporate, and private events, and as a DJ.  he has had the chance to play with a variety of well-known and legendary artists from the East Coast to the West Coast, from artists from underground hip-hop to mainstream stars. Now living in Miami, DJ SELF BORN has built a strong reputation for himself, in the Miami scene, and among fellow DJ's, too. He has worked as an instructor for Jam Master J's DJ Scratch Academy.
Bigger Than Rap Music is an instrumental album with guest appearances from industry bigshots and already has more than 200+ streams on Soundcloud since being released a couple of days ago. No surprise here. All the collaborations come after he was recognized by major and indie labels alike. The track list includes 15 songs, with appearances from Jay-Z, Lil, 2 Chainz, Big Sean, and other renowned rappers
Self Born is a producer, DJ, and songwriter from Chicago. His style of music spans the gamut of hip hop to trap to pop and everything in between. He has been featured as a producer, remixer, and DJ for artists such as Kanye West, 50 Cent & G-Unit, Jay-Z & Rocafella, and more. With so much production work completed over the years, it's no surprise that his work would eventually lead him back into producing full-length albums. He is changing the game with mixtapes. He creates a new sound for the listener that can't be found anywhere else. He breathes life into instrumental-driven music and makes it to that people want to hear more of his sound rather than just rap on other tracks. He is Changing the game with Bigger Than Rap Music because he creates a new sound for the listener that can't be found anywhere else. He breathes life into Instrumental-Driven Music and makes it so people want to hear more of his Sound rather than just Rappin' on Other Tracks.
Self Born is back with his newest release, a track EP entitled Bigger Than Rap Music.  The name of the song that got me hooked from the first listen was 'Take Notes '. It's a banger of a song and my favorite from the whole album. The other songs are just as dope. I'm glad to see Self Born taking steps in another direction with this release, it'll be interesting to see what he does next!
DJ SELF BORN Online:
Instagram: https://www.instagram.com/djselfborn/
Facebook: https://www.facebook.com/rich.blackman.507
Linkedin: https://www.linkedin.com/in/djselfborn/
Soundcloud: https://soundcloud.com/djselfborn/sets/heaven-is-a-studio-god-is-a-dj