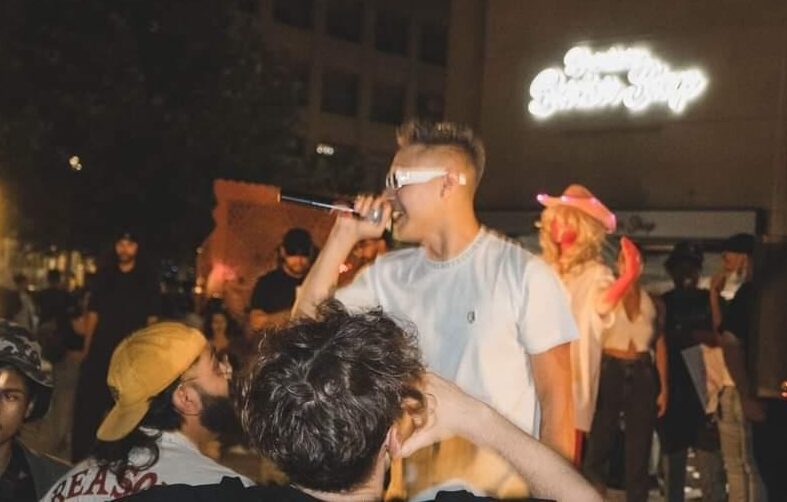 How long have you been a fan of hip-hop?
In like the 1st grade my uncle gifted me a beastie boys cd & I've been a fan ever since
What would you be doing now if it weren't for music?
If it weren't for music I'd probably be in college studying something I don't like 👍🏻
How did you realize that music was your path to success?
When I opened a studio back in 2016 & made my first $100 recording I knew it
Which skill would you be least willing to give up if you had to, and why?
I wouldn't want to give up my producing skills. I make a lot of money & creative music with my craft.
What are your plans to make a difference?
I plan on making a difference by inspiring others to have the dedication to chase their dreams.
What fashion icon do you admire and why?
I admire people like Machine Gun Kelly, because the guy has a creative canvas. He dresses how he wants & doesn't care about opinions.
Where do you see your career going?
I see my career going global. Once I'm up I'll go to Japan or France & work on music.
What type of music accurately describes your musical taste?
My music is high energy raging hip hop.
What style do you have when it comes to performing?
I like to yell on the mic & run across the stage. My style is very not giving a fuck. I'd even jump off the stage to get lit with my fans.
Largest Music Video: https://youtu.be/RQGf4pkoFyk
Instagram: https://www.instagram.com/jssppp_/
Google: https://g.co/kgs/1NKp2P
Youtube: https://www.youtube.com/channel/UCzzal6giVEGkPGu98k1NwXQ
Spotify: https://spoti.fi/3u98bPU
Apple: https://apple.co/3tA3hut