Mike Will Made It Creed II Album Tracklisting...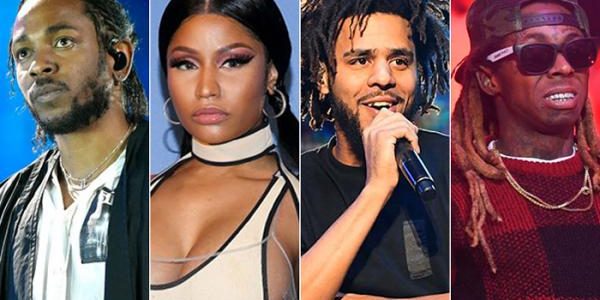 Mike Will Made It Creed II Album Tracklisting
Mike WiLL Made-It is delivering a knockout with Creed II: Album. The super-producer has tapped an all-star cast of collaborators for the official soundtrack to the Ryan Coogler-directed film.
In addition to the lead single "Kill 'Em With Success," the 15-track project features collaborations with hip-hop heavyweights including Lil Wayne, J. Cole, Rae Sremmurd, Kodak Black, YG, Gucci Mane, and more.
Kendrick Lamar and Pharrell team up on "The Mantra," while Nicki Minaj joins A$AP Rocky and A$AP Ferg on "Runnin." Nas and Rick Ross unite for "Check," and Ella Mai delivers the closer "Love Me Like That (Champion Love)."
"Rare collabs, loud mixes, new flows, fresh melodies New tempo's, new frequencies real messages in the most organic way," tweeted Mike WiLL, who serves as the album's executive producer. "The soundtrack / collaboration album game will never be the same after this."
Creed II: The Album arrives Nov. 21, while the movie, starring Michael B. Jordan and Sylvester Stallone, opens in theaters the same day.
RARE COLLABS , LOUD MIXES , NEW FLOWS , FRESH MELODIES
NEW TEMPO'S , NEW FREQUENCIES REAL MESSAGES IN THE MOST ORGANIC WAY. THE SOUNDTRACK / COLLABORATION ALBUM GAME WILL NEVER BE THE SAME AFTER THIS . 🤯🥊💨‼️

CREED II : THE ALBUM TRACKLIST pic.twitter.com/p5lvgyXhtr

— Mike WiLL Made It 🐋🌊 (@MikeWiLLMadeIt) November 12, 2018
Ryan Kyle
Rayne Klye is an editor for 24Hip-Hop. He keeps you in the loop nightly by updating the site with your favorite songs, videos, mixtapes, and news stories, all while maintaining our social media game to be on point. His appreciation for art, and love for sports & fashion makes this Chicago writer very knowledgeable within the entire urban culture ...